Facilitating the Shift - Openhand Summer School 2019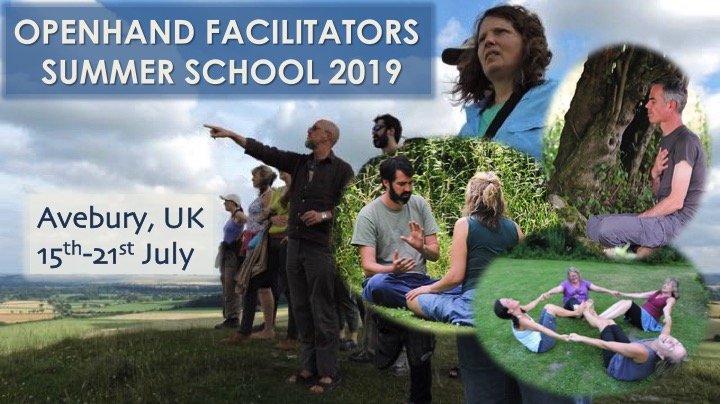 I'm feeling a tremendous amount of excitement as I write this. It's facilitator week in Avebury beginning today. And we've got a very international group of aspirants joining the gathering, people who've travelled plenty with Openhand. For me personally, there's nothing as rewarding and fulfilling as facilitating the emergence of soul in another. It's the pinnacle of what this work is all about. So what's involved in being an effective spiritual facilitator? How do you hone your craft and get it out there so people might connect with it? And how does this all interrelate with the Shift?
We'll be exploring these essential questions during the gathering this week. If the subject interests you, do join us through the ether. I'll be sharing daily posts, updates and suggestions about how to develop your facilitator skills.
To get us in the mood and the ball rolling, I shot this brief video diary from a previous gathering down under in Oz. Do share afterwards what fires your passion about facilitating and supporting the shift?...
I very much look forwards to having you join us.
It's sure to be an inspirational and instructive time.
Open


751 Reads