Which Ascension Gateway are you in?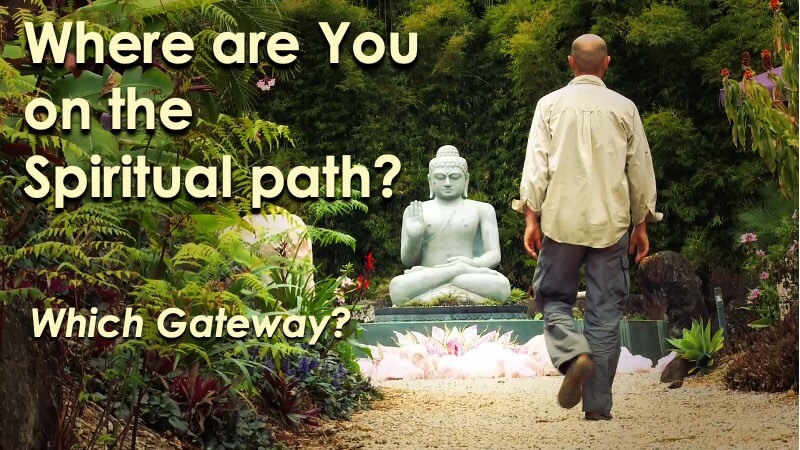 People often get lost and wonder where they are on the Spiritual Path? The 5GATEWAYS can provide an invaluable pointer, removing unnecessary pain and suffering. Exchange with us here in forum your feelings and experiences. We'll gladly provide some reflections and pointers.
To begin with, here's an overview of the 5GATEWAYS...
Gateway 1:"Awakening": you directly sense the interconnectedness of all life and know that what effects one effects all. The intensity of experience through the five senses will have made a dramatic leap, as though the 'volume' was suddenly increased. You're connecting with the magic of the soul and beginning to experience life through it. You start to feel an at-one-ment with all life - a compassion and love for other sentient beings.
Gateway 2:"Realignment": as you increasingly tune into the interconnectedness and joy of life, your soul begins to infuse within you, until a profound change happens: the soul takes over from the ego and assumes supreme leadership in your life. There's a sense of always yearning to come from the higher choices, the higher truth, in every moment, in every thing that you do.
Gateway 3:"Transfiguration": the path of the soul leads you on a journey of inner purification, which can last many years. Progressively it takes you to a dramatic shift in perception from identification with the personality to being the Seer expressed as the soul. This is preceded by a full kundalini activation, where lower and higher self are united as one - it's experienced as a powerful and liberational energy rising up the spine into the pineal gland (the Third Eye). You now live life as 'the One', the Seer of all things.
Gateway 4:"Enlightenment": this is the passage through your past life karma, where aspects of the soul have identified with traumatic circumstances in previous incarnations - how you passed on for example. As your soul unfolds into the causal body, you activate your karma in waves. It impacts your daily life and relationships - you live elements of your past lives through the current moment. You're being invited to reintegrate those lost fragments of soul, bathe in your karma and release it. It ultimately leads to your Enlightenment: being the Seer, expressing freely as the soul through life without attachment.
Gateway 5:"Resurrection" - we don't just have one bodily vehicle of expression, but seven, each of which is connected through a main chakra. As the full energy of the soul is unleashed and flowing freely through you, your seven bodily vehicles of expression are finally cleansed, reactivated and re-energised. You unfold into multi-dimensional living. You are now 'ascended', living in the Higher Paradigm, here and now.
What is your experience? Do share below...