Giving Humanity and the Planet a 'Fighting' Chance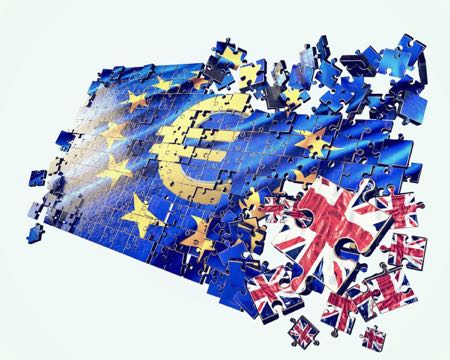 The world is accelerating toward the cliff edge of catastrophic collapse. Excessive global consumption is destroying the biosphere, way beyond what can ultimately be sustainable. The curious fact is that so many people truly know this, in their heart of hearts, yet do nothing about it. But all life is interconnected, so the more such misalignment is disregarded, the stronger the realigning force builds to break the out-of-touch reality down. This realigning energy is then felt within the soul, and begins to impact people's lives anyway. Right now, there's a strong opinion in Britain to leave the European Union, which is a good thing in terms of realignment. Why is it of vital importance to all evolving people?...
Interconnected Industrial System
A controlling intervention - like a virus - has invaded the hearts and minds of man. The majority seek dominion and control, not just of their own lives, but the wider world and its resources, including other sentient life. Paradoxically, it is exactly this fear based control, which is causing greater insecurity - it's like a small child, grasping at a helium filled balloon, that doesn't want to be grasped.
The Earth was never meant to be controlled by Humanity!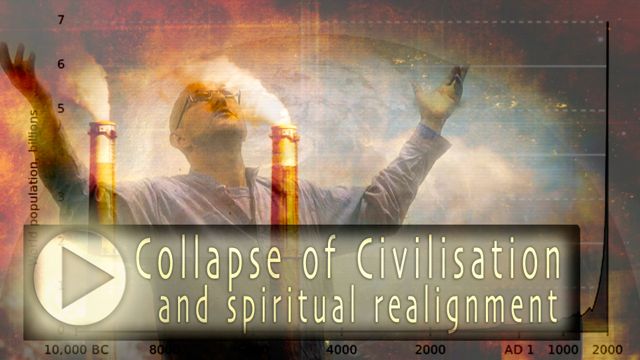 Society has built an interconnected industrial system, that has plastered itself across the breadth of the planet, essentially controlled by large corporations. Judging by their actions, one can say it's about selling people life-styles, and in so doing, a small group of people are able to take power and the majority of wealth. Amongst this group, and this strategy, there is clearly little regard for the well-being of the people and the planet.
But thankfully there's an upsurge of consciousness, that wants to challenge this monopoly.
Returning Sovereignty to the People
What clearly needs to happen, is a breakdown of this globalised, centralised power - so that sovereignty may return to the people, living in more localised communities that support one another - communities that cherish their surroundings rather than plundering them for profit.
I have seen this vision in the realigning flow, coming from the underlying, collective consensus consciousness. I believe it would be in the best interests of everyone.
That's why I was celebrating back in July 2015 when the Greek people voted an outstanding "No!" to increased bailout funding to stay in the EU. Even though the people's vote was overruled anyway, it demonstrated, to me, an upsurge in collective consciousness by the people.
The upsurge in Consciousness is strengthening
And here in Britain now, we're building toward a popular vote (Guardian report) on leaving the EU. Were this to happen, it would very likely begin the unraveling of the entire centralised EU system. To me, this can only be a good thing - it's a step back towards more localised management of environments - away from globalised corporate autocracy.
There are many vested interests - of course big business wants to cobble the EU together, and it may well get its way in the short term.
However, the upsurge in consciousness is strengthening. Situations like this, where the collective consensus is welling up, are happening with increasing regularity. I believe it's indicative of the realigning flow gaining strength.
The Great Realignment of Life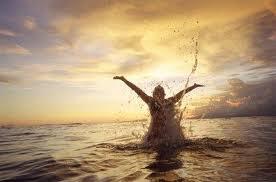 Let's be clear, this Great Realignment of life, returning equity and justice to the consensus consciousness on Earth will happen.. It's just a case of when and how it happens. It can either happen through a catastrophic meltdown, or progressive alignment with the natural harmony of life. But the entirety of universal power causes such realignment to happen where there is such inequity and injustice - it is inevitable, irresistible.
So in my meditations, I harness what I feel to be the realigning flow within me - the underlying unity consciousness - then I allow it to flow out into the world. I certainly don't intend what it should do - that's simply control. I trust that it knows what is best for the consensus consciousness.
And I would encourage other people too - if you resonate - to do likewise. Just feel your connection to Unity Consciousness and breathe it through you.
Breathe life energy in; breathe realigning flow out
The physicality of the world may look dense, separate and resistant, but nevertheless, everything is configured of consciousness. And therefore only a shift in consciousness can truly change it. That's where you and I come in. Let's change the world for the better of all life. Breathe in life energy. Yessss. Breathe out realigning energy. Ahhhh.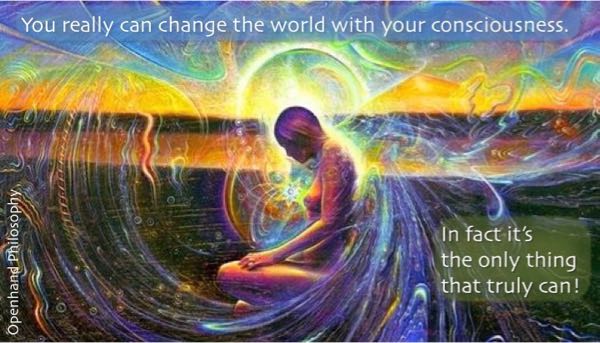 Namaste
Open
Openhand) (Publishers - please publish with links intact and the Openhand brief biog. Thankyou <3)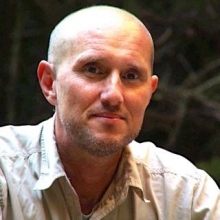 About Openhand Openhand is a unique approach to spiritual evolution: integrating enlightened wisdom of spiritual masters through the ages, it is a way of tapping into the Benevolent Guiding Consciousness of the Universe and aligning with it in your life. It helps you unveil your True Self, remove karmic blockages and unfold your Divine Destiny. It leads to authentic, resilient and truly successful living. Join us...Openhandweb, Openhand fb, Openhand TV
5761 Reads