5D Shift: Big Changes Ahead - How to Navigate with 20:20 Spiritual Vision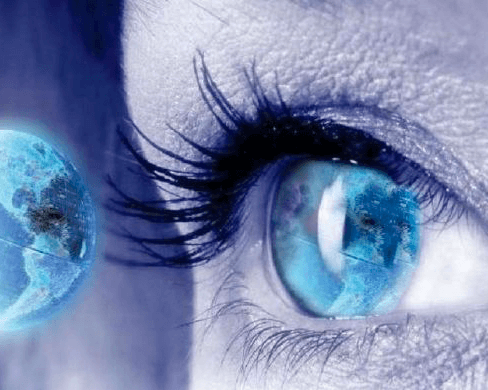 I get the sense that 2020 will be a highly alchemical and transformative year in the 5D Shift. It feels like the waves of the old construct, and those aligning with the New Paradigm of interconnected possibility will diverge more strongly. The shadow side will make itself increasingly evident in its misaligned outlandishness. Plenty in the mainstream will be clinging tighter on, as the sands of time slip ever quicker through grasping fingers. But consciousness is shifting to the higher vibration now. And so for those following Earth's realigning flow, there is much to be realised, much illumination, much to be gained.
In this growing divergence that 2020 represents, it's essential therefore to align your flow accurately. Here's insight into fulfilling that...
2020 - a year of Division and Unification
The flow always speaks in the universal mother tongure of signs and synchronicity. When you step out of the limitation of the ego and trying logically to manipulate a particular outcome, then you come into the universal flow, everything begins to click in around you and speak to you. It's reflecting, "yes, you're aligned, you're following the most harmonious path". In the 5D Shift, I've often said to groups that we're living in two worlds not one, with the New Paradigm interwoven and progressively emerging from the old.
Numerology is a key way in which the Universe speaks to us. To me 2020 arrives at a time where there's increasing division between the old world consciousness and the new. All the while, people are stepping into the more interconnected way, coming back to the universal fold, yearning for an existence of greater unity and equity, fairness and justice for all sentient life. Meanwhile plenty in the mainstream are grasping ever tightly to the old ways, the old consciousnss of struggle and striving. So the number 2020 reflects this separation of the two worlds. It's utterly essential therefore at this watershed in time, to take time out and carefully reflect. Where will my alignment be as I step forwards into 2020?
Do not go blindly down this profound corridor of change.
Be clear to walk every step of your path consciously.
The Outer Flows from the Inner
I'm sure I've said it a thousand times before, but I never tire of saying it, because it's so essential to finding an aligned and harmonious path: the outer is but a hologram of the inner. And therefore by journeying consciously through the inner and finding alignment internally, AND ALSO being connected and coming from your Sacred Ground of Being in the daily choices that you make, is going to make all the difference between blind alleyways and infinite possibility.
Through your very soul, the Universe has dreamed for you the most miraculous path of illumination and creative possibility imaginable. Step back for a moment. Witness the incredible creative power of the Universe, the spectacular multiplicity of form it has created, and the prefection you see in nature all around. You too have this perfection at the core of you. A perfect pathway will flow and create, all of its own accord, when we open a space to let it come through.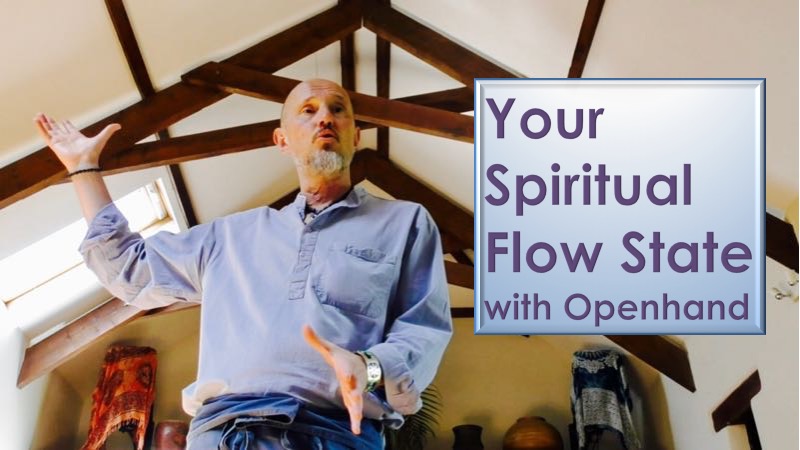 Let's be perfectly clear: you don't have to effort for this. In fact it's the unravelling of programmed efforting that unleashes the flow, such as poverty consciousness for example, that keeps people from venturing into the unknown. And it has nothing to do with intentional manifesting - trying to shape the space-time-continuum around a more 'desired' outcome. Desired by whom? It is only ever ego. The One in you creates without intention. The soul simply flows as a stream of light.
Our challenge and our invitation is to set the soul free and come into alignment with it.
How best might you do that?
Check out the Openhand Philosophy on this in the video...Entering Your Spiritual Flow State
The 'Rightness' of Your Soul
How to come into alignment with your soul is a fundamental aspect of the Openhand work. It is without doubt the most essential. More so even than coming deep into source presence - The Sacred Ground of Being. Because when you're on the wave of the soul, it will itself deliver you onto the welcome shores of The One. It is indivisibly interconnected. And so the it's essential to get to know your soul.
The best way I have found of describing the feeling of being in the soul is simply the sense of 'rightness'. Its the sense that how you're expressing and being is simply 'right'. Not as in 'right' and 'wrong', or 'good' and 'evil', but you simply feel like you're in the rightness of yourself, the quintessence of you. It's like playing a musical instrument, even if you're not musical, you can tell if an instrument is playing in tune or not. So it is with the soul.
What's your most pleasured past time? What do you really enjoy doing? If you reflect back and regress into one of these experiences for a moment by imaging it and feeling the feelings of it, then you'll likely feel this sense of rightness of which I'm speaking. Maybe it's a particular sport, maybe playing an instrument, it could be in creating art or else walking in nature, meditating, connecting with conscious people, enjoying conscious food.
It's crucial to watch for, and give time and awareness to, those activities in life that deliver this sense of rightness. I strongly encourage this in 2020. Let's not sleepwalk through our lives!
Meet with 'Birds of a Feather' - Join Openhand's Advanced Ascension Program
How to Break Through Arising Density
I maintain that no matter how lost people may appear to get, everyone can connect at times with this 'rightness' of soul. But there's a challenge to understand that happens almost immediately that the soul is unleashed. When you connect to the soul, you connect to the source, and unleash a streaming flow of energy that feels simply divine, it's like connecting up to a super charged electrical circuit. The first thought is often, "how do I get more of that?" We try to capture it and bottle it up. And there begins the efforting of ego trying ever more deperately to gain the cyrtsallisation of the soul rather than simply dwelling in the centre of its flow. It's like we've become so dazzled by the glitz of what the soul has created, we lost the connection to the light itself. But there is a way of returning to the light, and this must walk hand in hand with unleashing the soul. Both activities must co-exist to be walking an illumined life.
In short, you must know how to recognise tightness inside of you and how to unravel it. So as the soul flows, the ego will try to grasp onto the creations it manifests. And this will cause efforting and tightness through the various layers of the bodymind - in the physical body, or the emotional or through repetitive loops in the mind or it might be karma in the energy body. Typically these knots of inner tightness arise when you need something to go a certain way, when you want a particular outcome from the moment. If you spend as much time as you can simply witnessing yourself in the daily activities that you do, then you'll see these repetitive patterns and behaviours which create tightness, density, unfulfillment and disharmony. You'll feel de-energised by them. So it's crucial to have a way of opening out through them.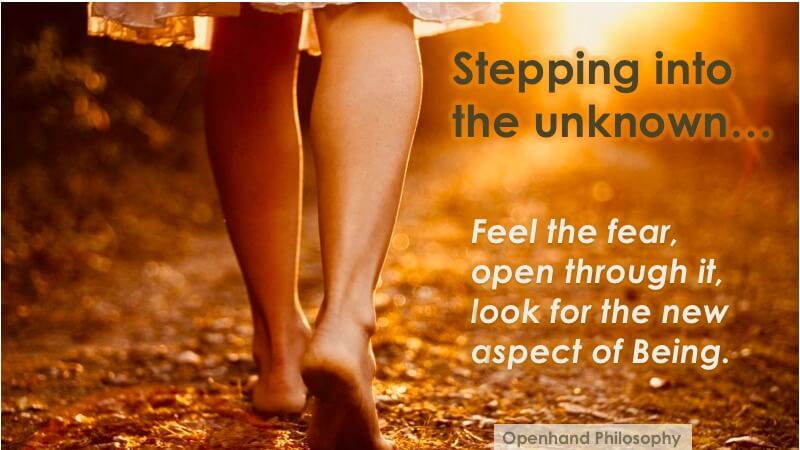 At Openhand we use the Breakthrough Approach. Put simply it can be expressed as this:
You confront the truth of what is happening in that given moment. It could be at work, it could be in relationship or some general challenge of life. What is causing tightness right now? What do you think you need from the situation? What outcome might you be attached to? Find a convenient and safe space, then look into the tightness this creates inside and then express it outwards. That might involve shouting, vigorous movement to music, beating a cushion. Feel deeply into it. 'Blow it up' into your immediate environment. Once you've fully expressed, surrender right through it by completely accepting the situation without needing to change it. When you've truly accepted it, then it becomes possible to open a doorway right through the energy of it. You become The One in it. At this point you're literally digging up the roots of the attachment. Now you can unwind soul out of it by finding an aligned way of expressing your 'rightness' - maybe through conscious dance or a walk in nature.
Although simply expressed, it takes a good deal of practice to master this approach. It's covered in more detail with reading material and appropriate meditations in section 1 of Openhand's 5D Shift Project...
The Breakthrough Approach
Animating Your Soul
Essentially the Soul is working to be a bounteous expression of The One. That is its purpose, to make the unmanifest manifest. As we unwind the ego out of the way, that is what the soul will naturally do. But we can maximise this emergence from the density by recognising some of the soul's qualities, and giving energy to those natural gifts. In any given situation, the soul is wanting to express a harmony of aligned beingness, just like wind blowing through wind chimes. So as you've unravelled through the tightness, look for the new expression that wants to come through.
It could be a stronger sense of willpower; the surrendered acceptance of the divine feminine; it could be that of adventure, venturing into the unknown; the trust and solidity of the paternal; the loving kindness of the maternal; it could be the diplomat in you; it could be the magician. (Check out the Seven Rays of Consciousness that define Soul Beingness).
In 2020, as the light is separating from the shadow side, you'll hit plenty of crossroads of difficult choices. That's okay, this is the forging of the soul, don't look for it to be easy. But always at such a conjunction, what you're really looking for is not what to do, but how to be. Look for the new quality of beingness that is wanting to break through. Feel it. Embody it. Let it shine forth. And the choice will become obvious. It will make itself.
Navigating with 20:20 Vision
In 20:20 watch for your power animal at any given point. They always help you embody what's most needed. I see it as the year of the Magpie - a bird that is black and white. When it appears, it's telling you to be minfdul of your boundaries. Be unequivocal in your expression, especially in relationships, especially in families. Not everyone will follow the flow leading into this shift, it will only be a wave of souls. I know this is difficult. But you'll help most by shining the light that you are nevertheless. And this will also mean you being clear about who you are, what's important to you; what's the grandest expression of you. Be aware that the old consciousness constantly wants to pull you back. Don't let it!
The energy of the Galactic Sheet increases all the time as our solar system begins to pass through it. This will accelerate the vibration of the energy here, which will animate your soul more greatly and bring up the shadow side too. Keep your eyes focussed on your path, what your journey is all about. Be inspired by the energy, there is a tremendous opportunity for growth. But you need to be internal with 50% of your attention all the time in order to navigate most accurately in the external.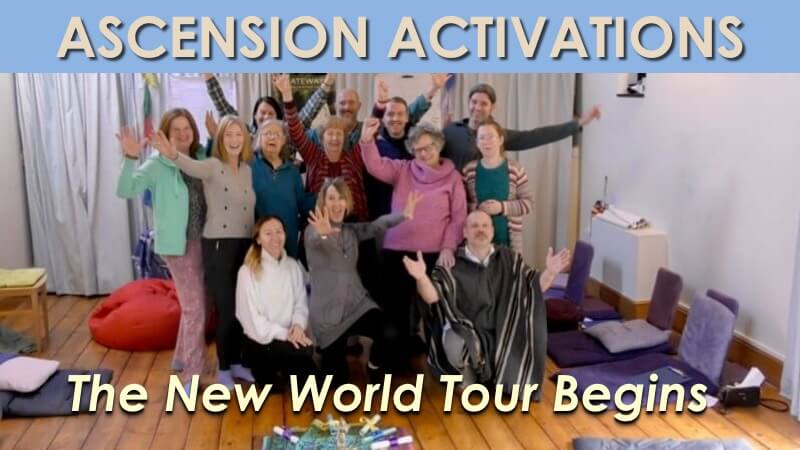 It will help to connect with your soul family, with your 'tribe', with birds of a feather. That way you'll get great reflections of your authentic beingness so that you can embody more of the real you. That will be Openhand's endeavour through 2020 - to offer the best reflections possible to catalyse and animate the best version of you. With this in mind, do consider joining us for this year's Ascension Activations happening both online and around the world...
In loving support
Open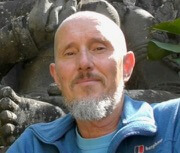 About Openhand: Openhand is a unique approach to spiritual evolution. Integrating enlightened wisdom of spiritual masters through the ages, it is a way of aligning with the Benevolent Guiding Consciousness of the Universe in your life. It helps you remove karmic blockages to unveil your Cosmic Self and unfold your Divine Destiny. It leads to authentic and alchemical living in the Earth's Higher Dimensional Shift.
Join us...Openhandweb, Openhand FB, Openhand YouTube
10365 Reads