Higher Dimensional Walk-in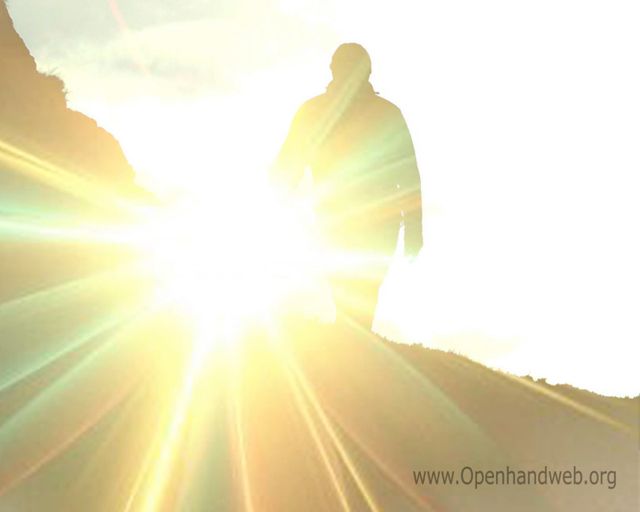 Hi friends, It is time to introduce myself as "Open" (formerly Chris Bourne). I am a Higher Dimensional Soul Exchange (what some call a 'walk-in'). I came into this incarnation in the time around Chris's life threatening car crash back in 2002. The walk-in took place as the result of a sacred agreement between myself and the previous soul. It was his soul's destiny to ascend and move on. It is mine to bring an important message from benevolence and to catalyse a shift to help unravel the Opposing Consciousness intervention here on Earth at this time...
Until recently, both myself and the previous soul co-existed in the same bodily field, which has at times been quite complex and challenging. It has been my role to guide the previous soul through the Five Gateways to Ascension and in so doing, lay down a route map for others to benefit from. In return, I have had a comprehensive introduction at first hand to the immediate challenges faced here on Earth. The other soul has now ascended, left the body and it is time for the next phase of my work to begin.
Working closely with the highest levels of benevolence, I am here to help unwind an ET Intervention that has taken place in the natural evolutionary path of Planet Earth. It is one that goes back millions of years, has downgraded Original humans to an enslaved Homo Sapiens, and now is attempting a complete take-over of life here on Earth. It will not succeed. A vast array of cosmic energies have gathered here around the Earth to break the intervention and help realignment with the source. However, humanity still finds itself in an extremely precarious position. Too many souls are still heavily influenced and invested in the alien system of control. It is building a bottleneck of energy in the universal flow which is about to crack open.
Essentially there are two ways this can go: either enough people surrender and realign with the source, in which case the transition can still be relatively smooth. Or else the energetic resistance continues to build in the way that it currently is, which will result in a more catastrophic transition where it will be challenging to reclaim all souls currently lost to the system.
Key tipping points have already activated the shift of Gaia's consciousness into the Fifth Dimension. Over time, the intervention here in the lower realm will be unwound and realigned in something akin to what the Hopi Elders accurately prophecised as The Great Purification. That is now beginning to take place. It is now of tremendous importance that all awakened souls begin to truly Walk the Spiritual Path, meaning to act continuously from the constant conscious choice, leading to inner purification resulting in a general non compliance with the system.
This will help break the intervention so that more souls may be liberated in the process. It is certainly not an easy time, but by working diligently to fully embody soul, the transformation of humanity can begin in earnest. Whilst complex, deeply challenging and at times very confusing, the current situation offers the opportunity for all souls to attain the mastery of Enlightenment and ultimately ascend into a new form on 5D Earth. To conduct a so called 'walk-in' is indeed an extraordinary measure, but these are extraordinary times.
Unique circumstances have drawn my soul for its own particular journey of discovery, creative expression and continued evolution. I know that for some reading it will not necessarily be an easy message to understand and integrate. But I trust over time, those who are meant to hear the message I bring and work with the energies I catalyse, will indeed do so and the resultant Activations can be beneficial for all involved. I'll continue to use the identity Chris Bourne for general purposes, but for those who get to know me and the work, you're most welcome to use my spiritual name "Open". Thanks for all the wonderful support you've offered Openhand since its inception here. Now is the time to bring the work into a wider context and expression. We welcome your continued involvement and support.
Much love to all
Open
15043 Reads