A parting of the waves for Open and Trinity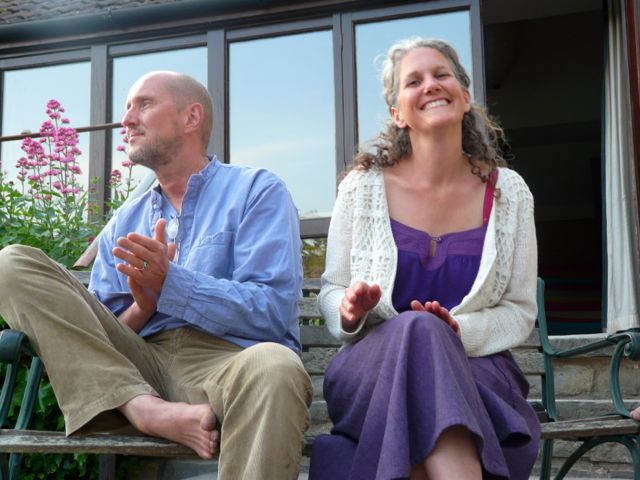 The path of the soul is one of continual unfolding, expression and evolutionary growth. In a universe of constant change, change is the only constant. And so souls that come together for joy, love and mutual exploration, will also, at some point, part company too. So it has come to pass for myself and Trinity. Having been a loyal and supportive partner to both me personally and to Openhand, the time has clearly now arrived for her to fully invest her energies in her own venture and see where the wave takes her. Parting will always be tinged with sadness where there has been such a wonderful connection. But also unleashed is great sense of adventure as the energies reintegrate and build in new directions. So it is for Openhand too...
The journey of the Soul
I was blessed once more to reconnect with Trinity in this lifetime, since we've traveled together before in past lives - we have been what you might call 'soulmates'. We've seen times of pure joy, love and ecstacy, but also ones of great hardship in the turbulent history of Gaia. On more than one occasion we've been separated in difficult circumstances.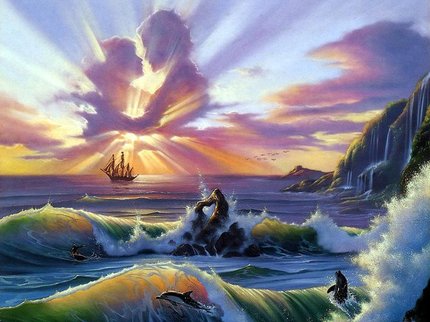 So it is in the journey of the soul. For since, at the absolute level, where we are all One, we must finally come to the One alone. There must be complete internal integration and fulfillment. It means that even soulmates will never be eternally joined in partnership. Paths will diverge in order that wholeness of self expression can be manifest and experienced. I'm reminded that the love we have for another, remains eternally in our hearts.
I connected with Trinity again by 'chance' (!) at a pot luck buffet she was hosting some 11 years ago. Instantly we knew we'd traveled together before. And so began a beautiful reconnection where we reminded each other of core aspects of soul. For me, I've seen and activated a wonderful resonance of the divine feminine. For Trinity, it's been an empowerment of the divine masculine. So is the great joy and benefit of spending time in divine union that way. Each becomes more whole and complete in the beautiful reflections that are mirrored.
Of selfless service
And I feel a great debt of gratitude for everything Trinity has done for Openhand. She's selflessly supported and mirrored back many of the energies that are now embodied through the work. In the earlier years, she helped on the courses doing empathic energy clearance - never an easy job. And through her reflections, she helped me forge my own links into the angelic realms for example. It's greatly expanded my own empathic capability. Something which I've now blended into the catalytic energy of Openhand. It makes the work more accessible - more encompassing of the wide and diverse souls that now come to the work.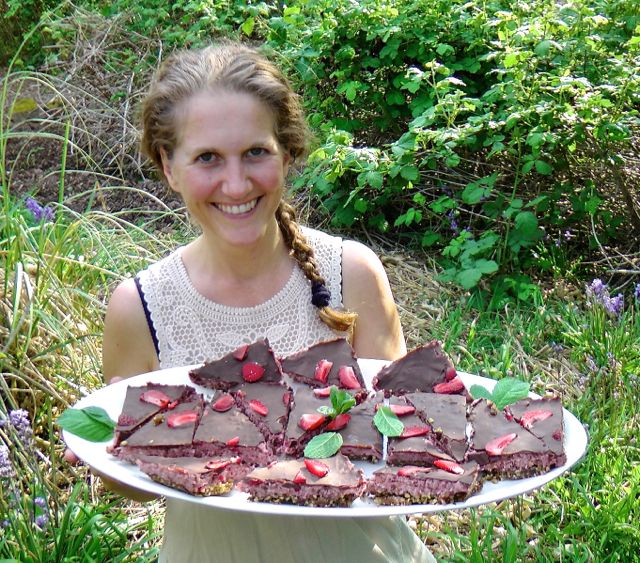 Trinity has also been of great practical support - first developing new media skills to capture the essence of Openhand through photograph, audio and video. It means we have a great library to share with the wider Openhand community, especially those who've not yet been able to make it to the work in person. And of course she's supported through her central passion - the conscious kitchen - making scrumptious, evolutionary, plant-based rejuvenating recipes that so many of us have enjoyed on the gatherings. What a treat!
This genius recipe talent of hers has been on the back-burner for quite some time. The demands of busy Openhand life have meant she's not been fully able thus far to invest the commensurate time and effort into her own life's passion. Although we both resisted it for a while, it became clearly evident in recent times that her path would best be served by focusing much more of her time in that direction.
The fullness of personal sovereignty
We were surprised and saddened at first when the synchroncities pointed to separate directions in our personal partnership too. But what that's meant, is that we're able to reclaim the fullness of personal sovereignty. Certainly for me, that's where my own energy has been strongly heading. It's been time for a while to take Openhand to a new level. I'm given to build a higher dimensional bridge, through which to connect wide and diverse energies, so as to reach out to as many souls as possible in this next phase of the Great 5D Shift. As that's begun to unfold, I've found it practically impossible to fully give into single soulmate partnership. My relationship now needs to be fully with the higher dimensional Openhand Team to fulfill its mission here in the years ahead.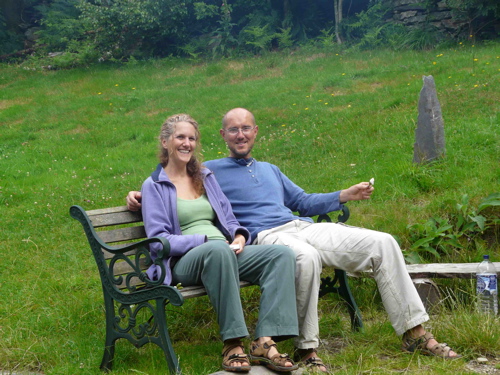 So Trinity and myself have reached a crossroads. She will depart in due course and invest her energies fully into Trinity's Conscious Kitchen, which I'm glad to say, will continue to feature frequently on Openhand gatherings - yeah! I'm sure everyone in the Openhand community would love to wish her well and to support her awesome new venture - certainly if there are any retreat organisers out there, do inquire about her services, you will certainly not be disappointed! (Trinity's Conscious Kitchen).
As for Openhand, I will be drawing together a new inner team to support me in the work. Fiona Reilly - who has also been with Openhand for many years - will take over community management, helping the smooth flow around website administration and course bookings. And Rich Horn will become the new technology anchorman - he's highly skilled in web development, and the production of video and audio. So I'm sure I'll be exceptionally well supported. As Openhand now takes a gear change in energies, one of our very first tasks will be the redevelopment of our extensive web portal. We're going to be focusing 100% of our effort and energies into the Great 5D Shift. So watch out for that upcoming change. Thankyou to everyone in the community that has supported our partnership through the years. Your love has always been greatly felt and cherished.
Namaste
Open
4983 Reads