The Tenth Transfiguration!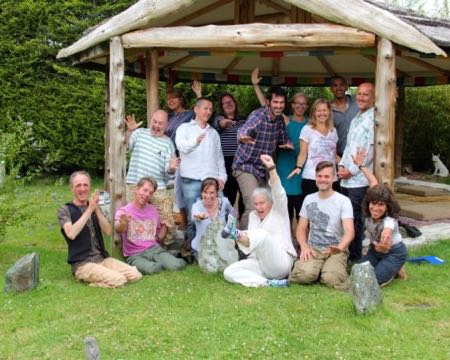 Woohoo! It's here. Openhand's tenth annual "Transfiguration" begins today, here on the Isle of Avalon, a very special earth portal into higher dimensions of consciousness. As ever we have a wonderful group of lovely people flying in from all around the world. And because Openhand is a virtual community, and because you can touch the energy from anywhere on the planet, we're extending an open hand of invitation for you to come and join us. We're running a rolling journal through the course, sharing insight into what we're doing, so you may explore in your own way too. So come and connect up to the energy by opening your heart and mind to the sense of the space and what we're doing. It's sure to activate shifts in your consciousness too. You are most welcome...
Here are just a few photos of past courses to get you into the mood...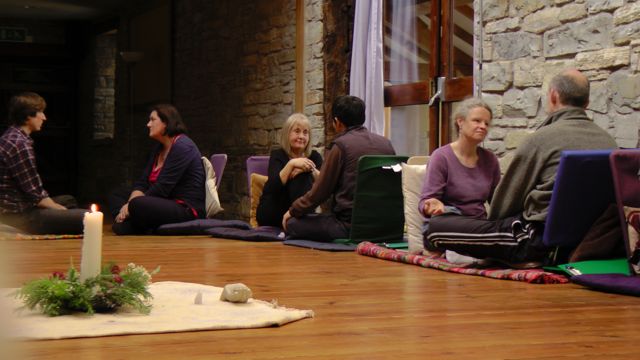 A big Hug after those intense "Diad" Processes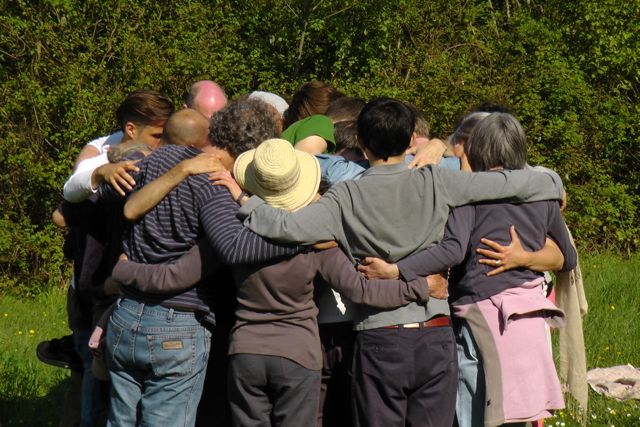 After tears of joy or sadness, laughter was always just around the corner...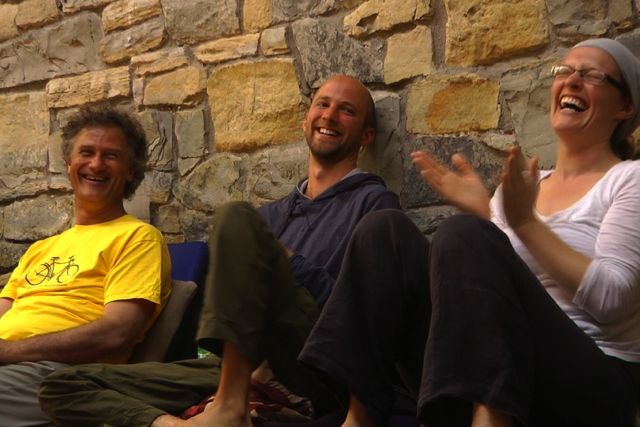 Singing for joy, connecting with nature and balancing the chakras during this beautiful 'singing chakra meditation'...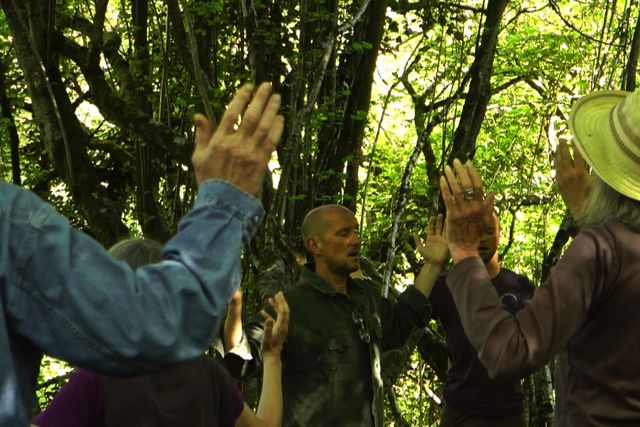 Another few layers lifted. An Openhand Angel at peace...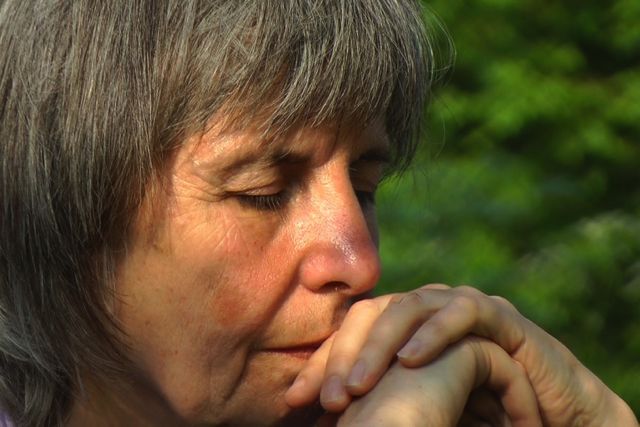 "You've found that lovin feeling. Woah that loving feeling..."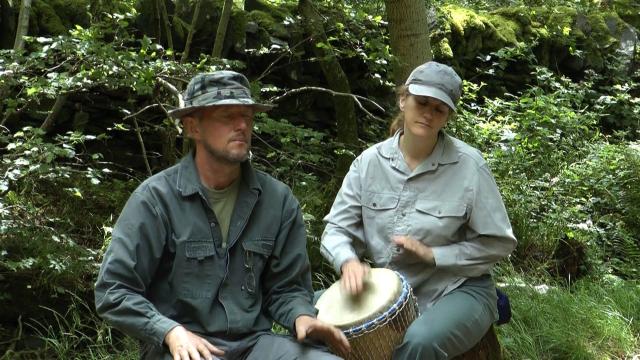 Singing in the woods on the earth spirit walk. Who can forget the deep vibes?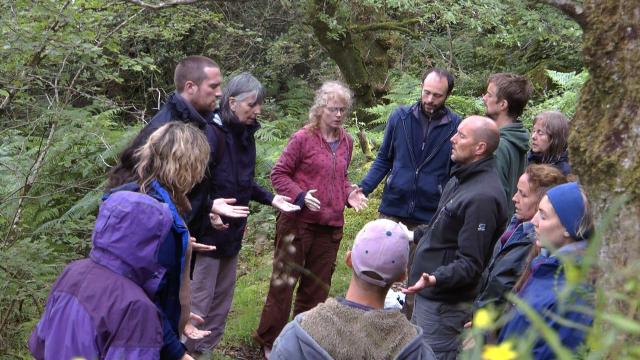 And the pixies came to summon some extra energy!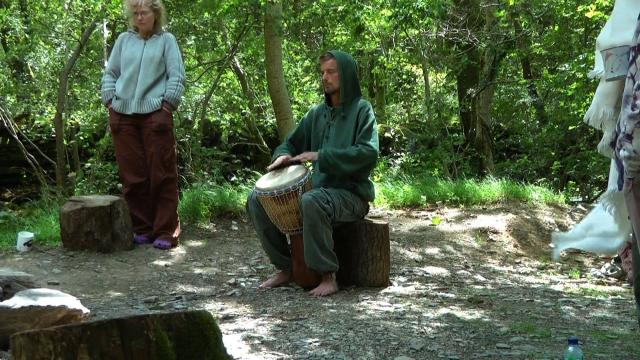 Time for intense processing in the wood...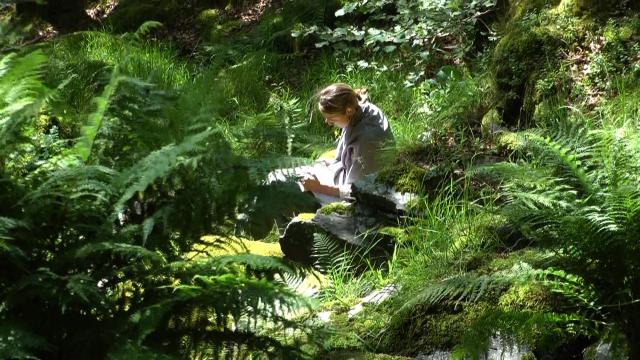 And after the processing has subsided, deeply relaxing in the hammock...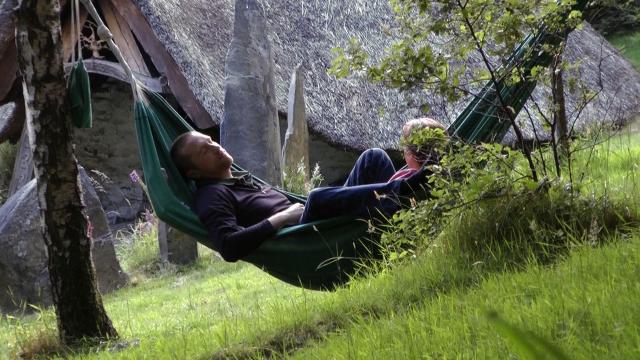 Smiles from Lesley...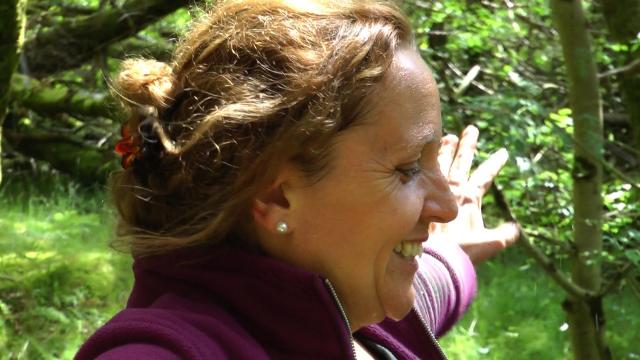 Calling in the energy for the transformational sweat lodge...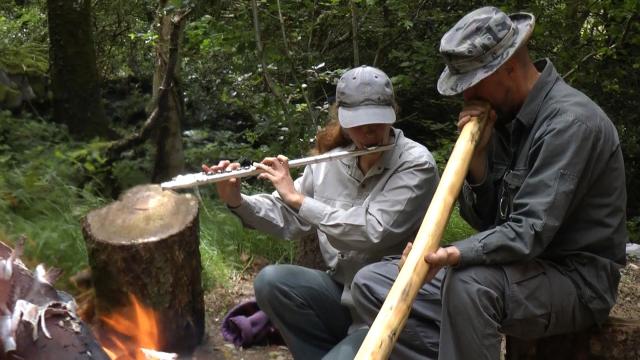 The Team hot tub - taking it easy of an evening...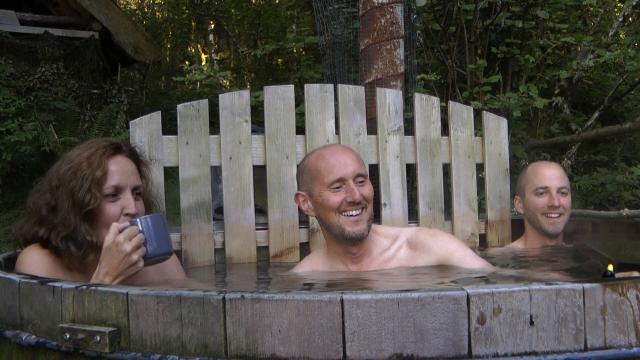 A couple of hobbits lapping up curry and sunshine...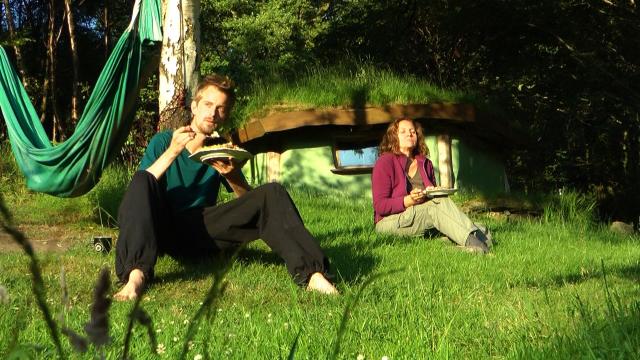 "Your focus needs more focus grasshopper"...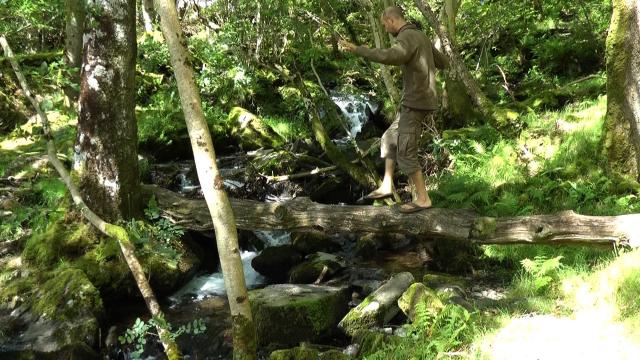 "Is that a plane or a bird?" No, it's the group performing the Openhand Owl Movement...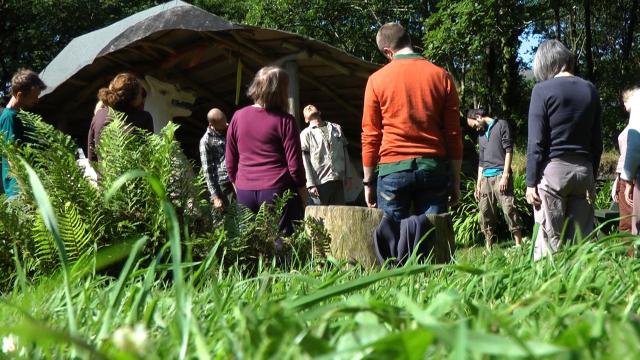 Who turned the lights out?...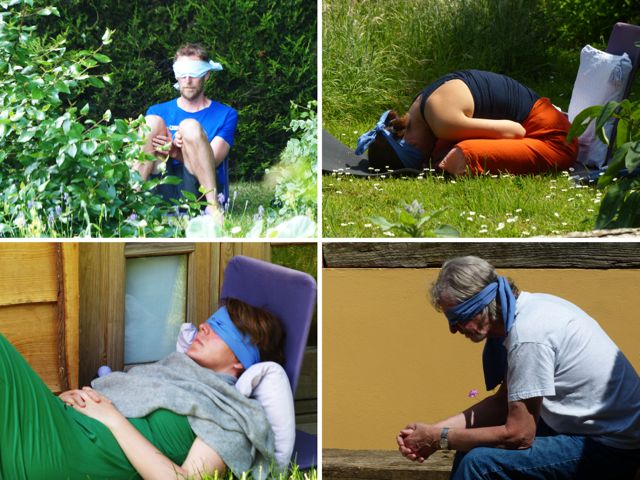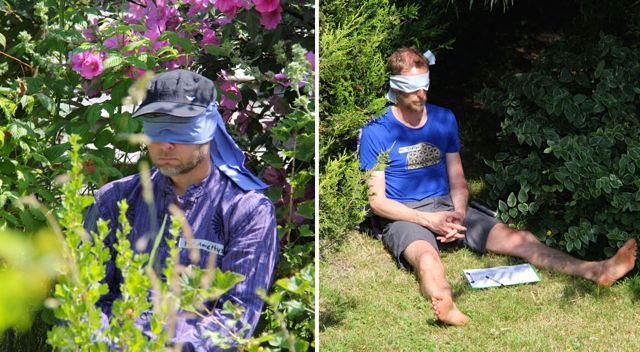 SoulMotion on the hill...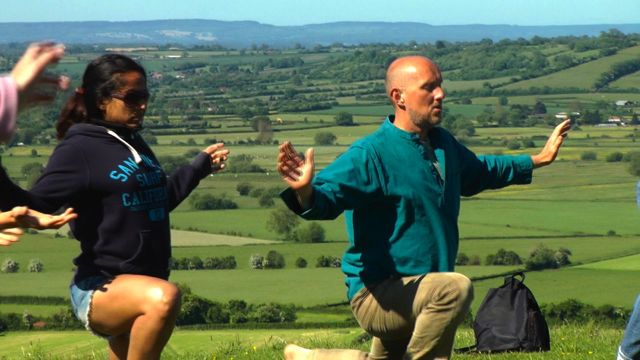 Reach for the skies!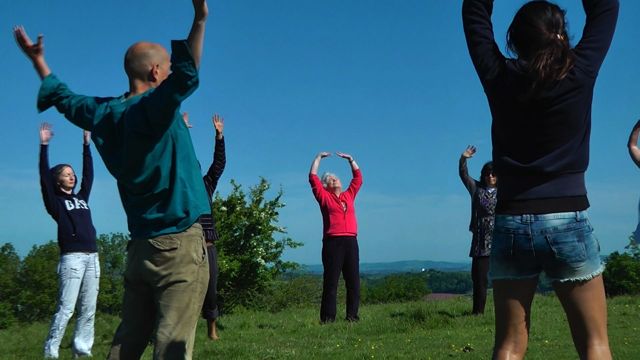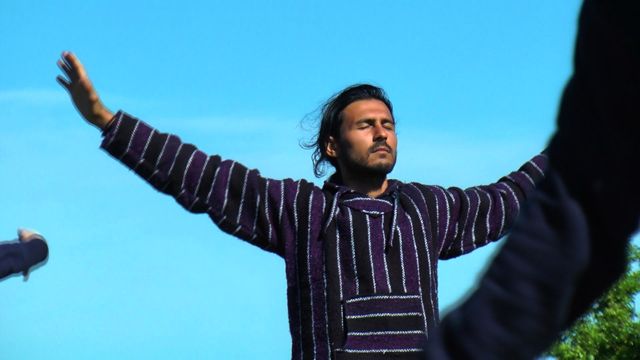 Deep meditational contemplations in session...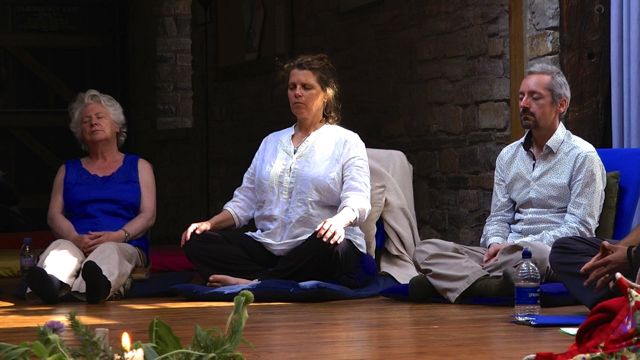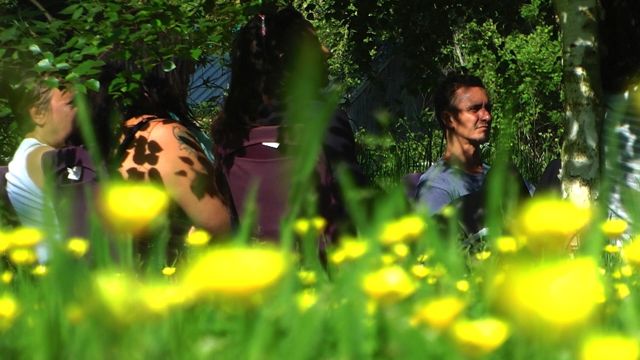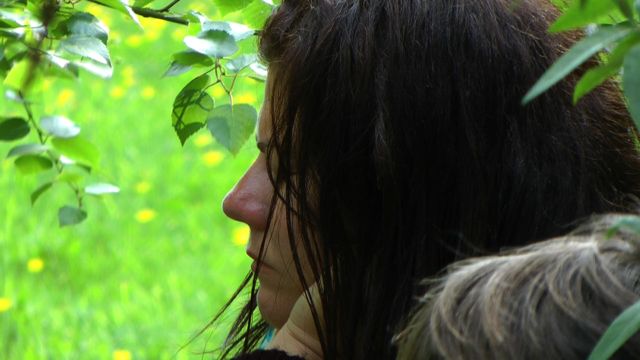 And the joys of sharing those deep inner discoveries...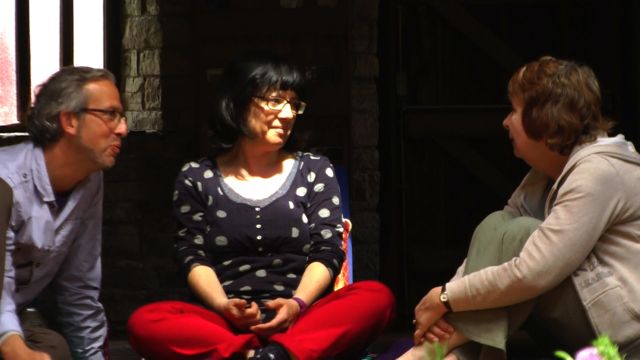 The bodywork session in the meadow. Remember that deep consciousness bodywork done with presence and awareness can unleash and liberate the soul...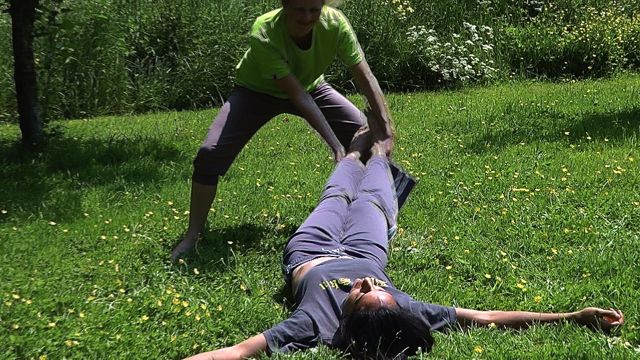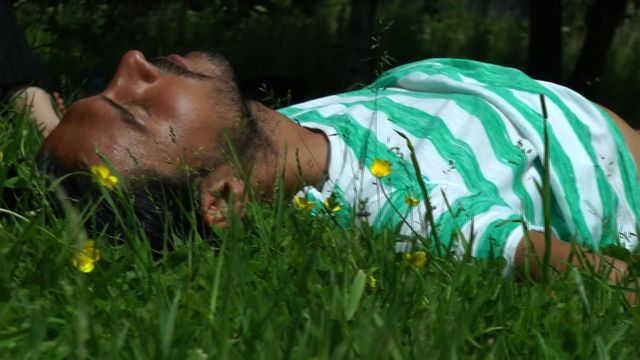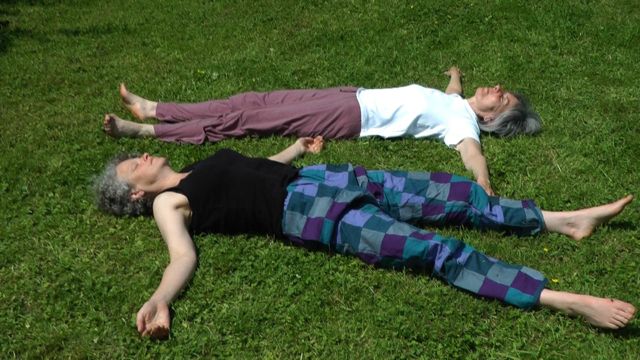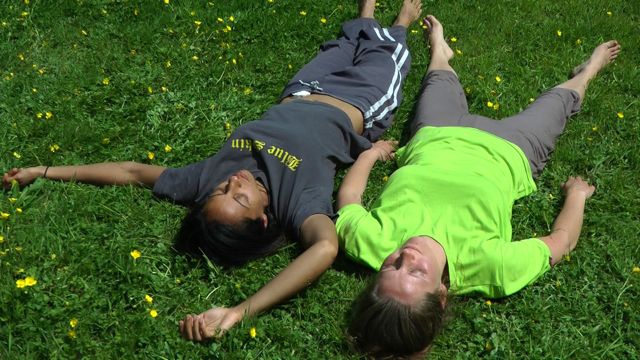 Lesley always on hand for those magical fire ceremonies...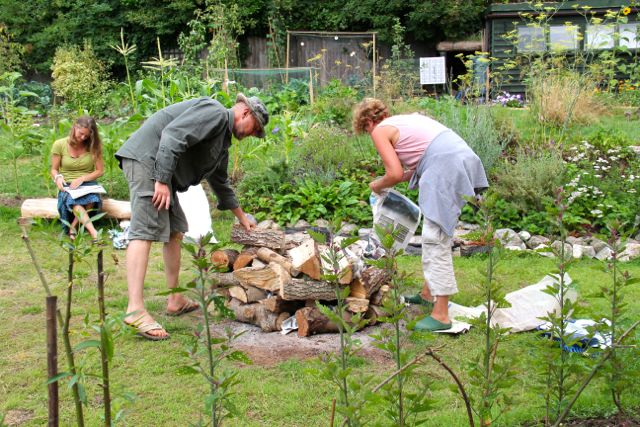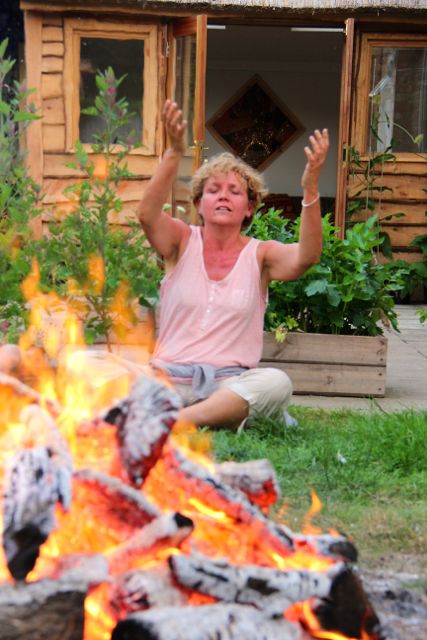 The Warriors, ready for the Sweat Lodge...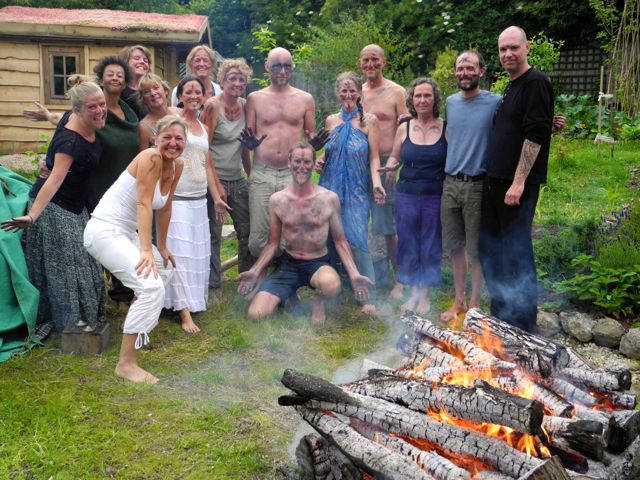 What better way to stir up an appetite? Who will ever forget Trinity's Conscious Kitchen...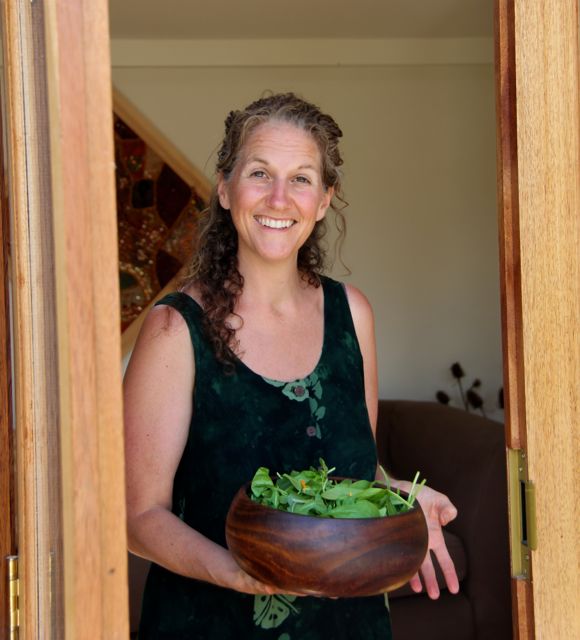 Lunch today was a delicious medley buffet of sun-dried tomato & ginger salad, raw sprouted sunflower seed pesto, curried chickpeas, sun-dried tomato tapenade, red pepper hummus and mint pea soup. Went down a treat...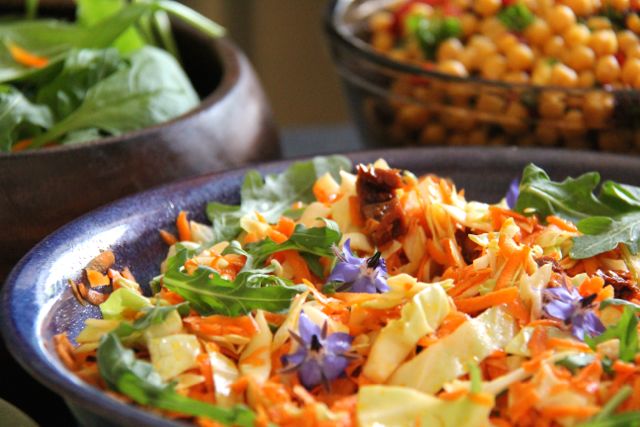 How we tucked in!...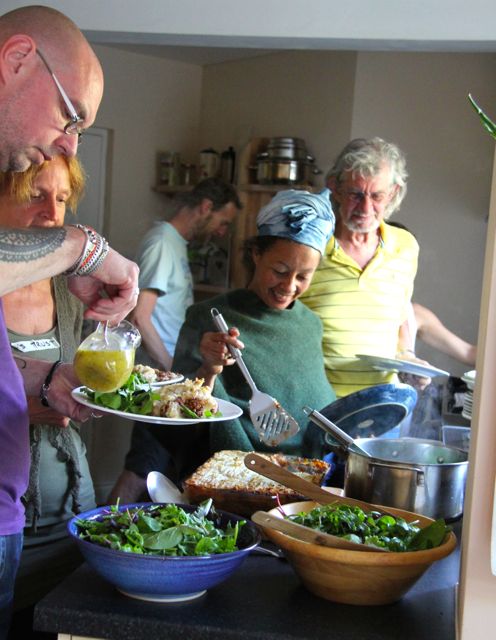 The delicious and healthy food helped all those deep contemplations: Caroline focused...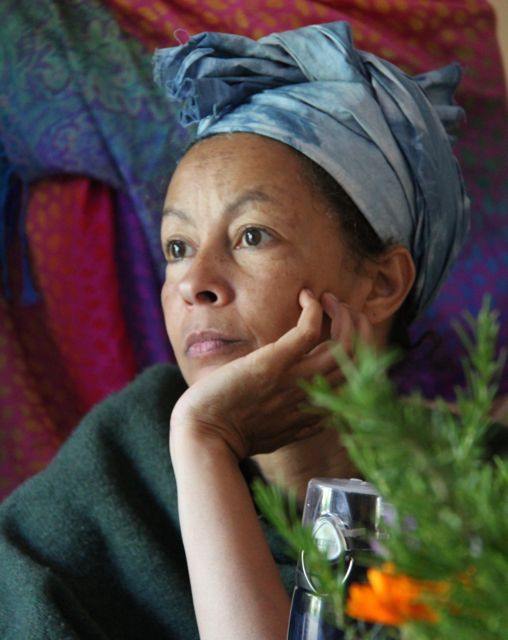 Marjolyn letting go...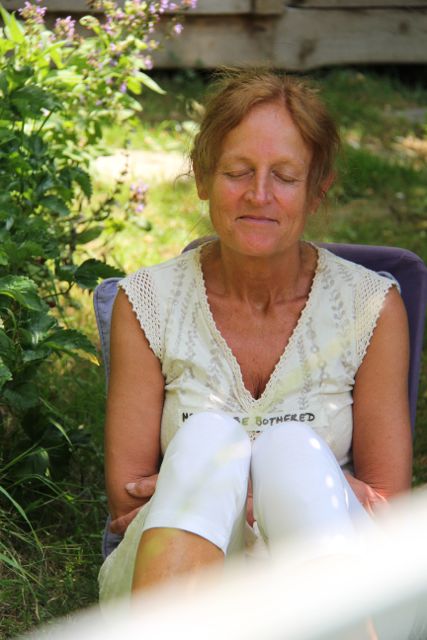 Open with Joann unraveling and unwinding during a session today...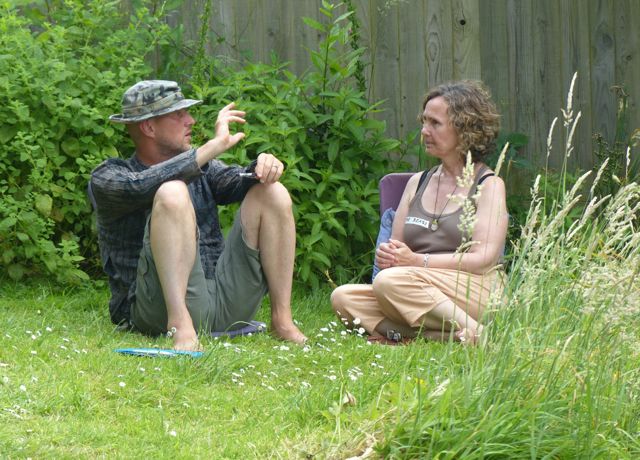 After lots of unraveling Kim decides to contemplate with a hard earned cup of tea...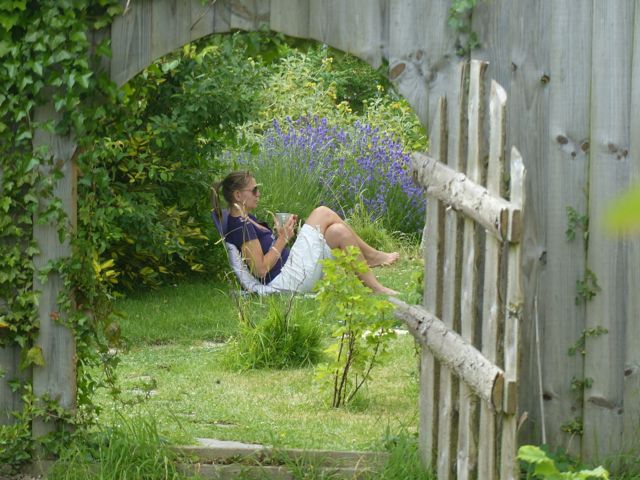 Contemplating inner child identities today, what better place to go than to climb a tree and sit in the tree house. Well that's just what Martin did...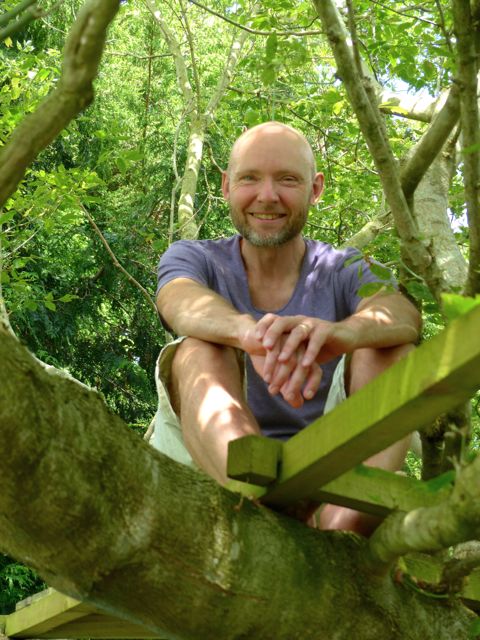 Abi such a gorgeous being...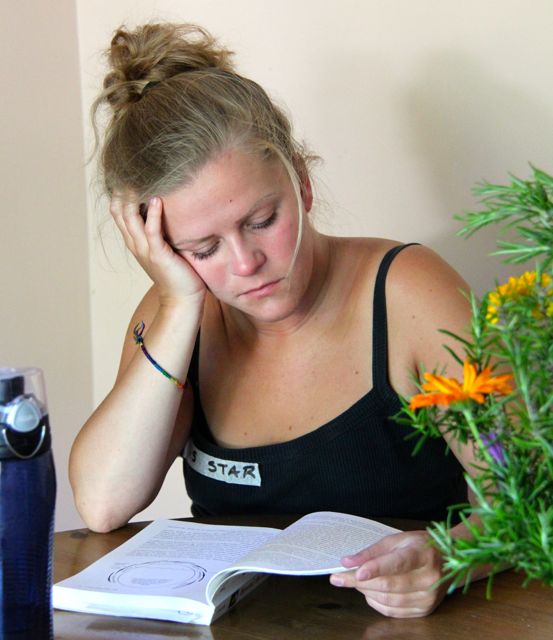 These guys are ALWAYS laughing and smiling...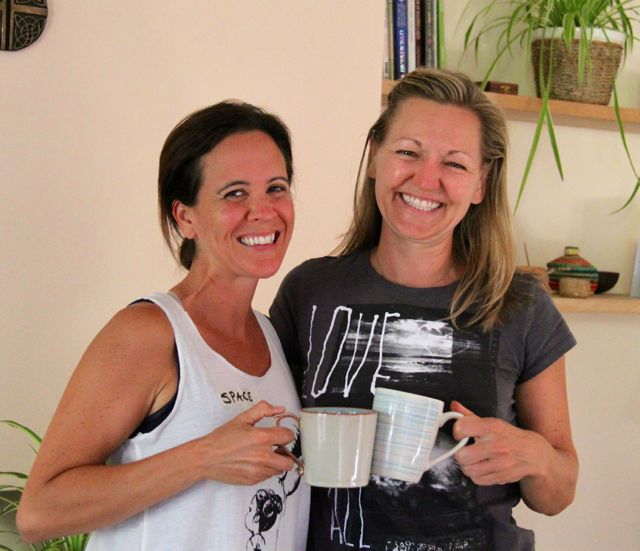 See what I mean :)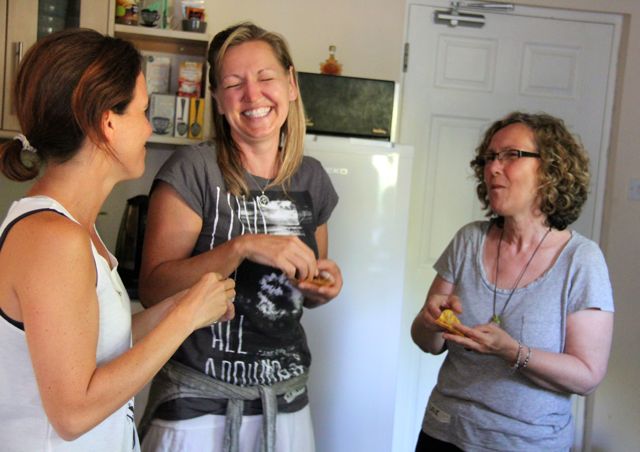 Music was never far away...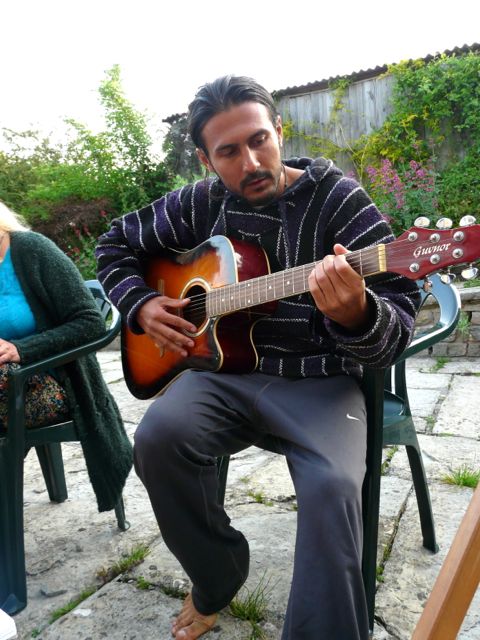 With our very own backing group...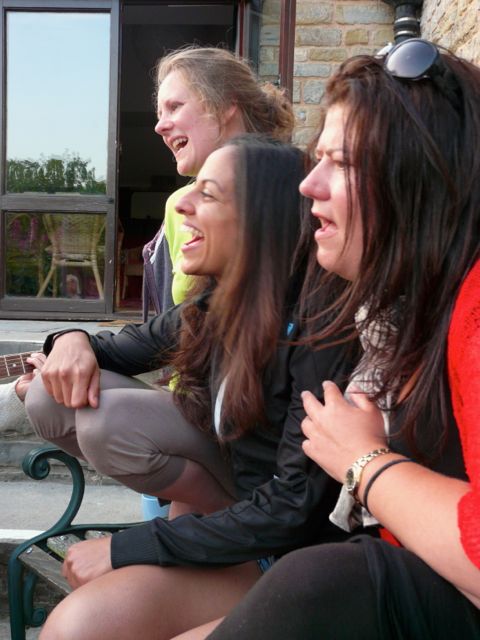 Pennie on percussion...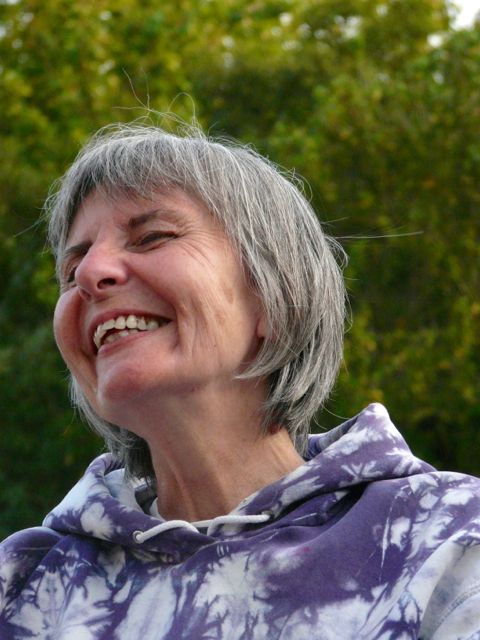 Myra delighting...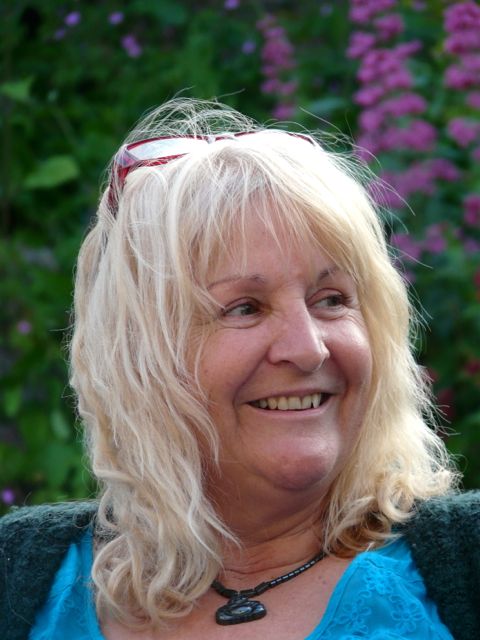 Trinity busted - exposed from behind the lense...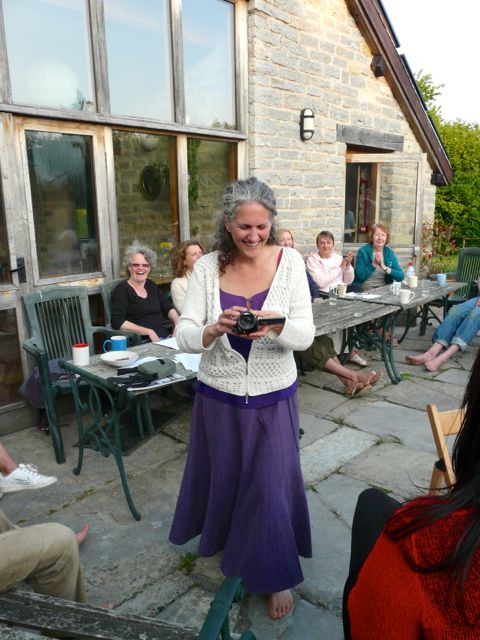 As always having a blast!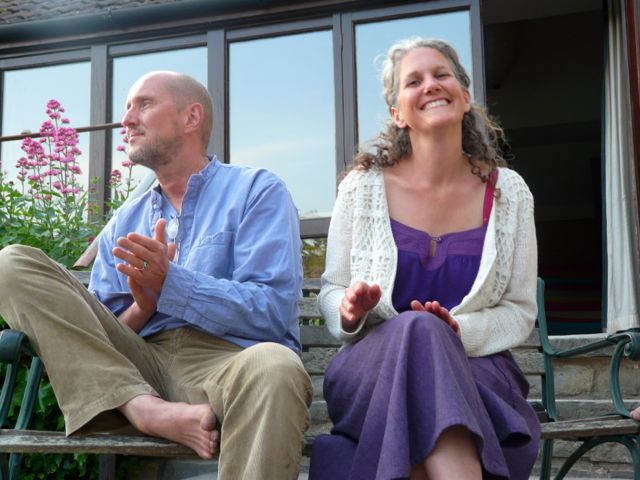 And so the 10th party begins. Join us for more of those unforgettable magic moments...
6809 Reads