Blessings from Bruges with Openhand - Easter 2019 Retreat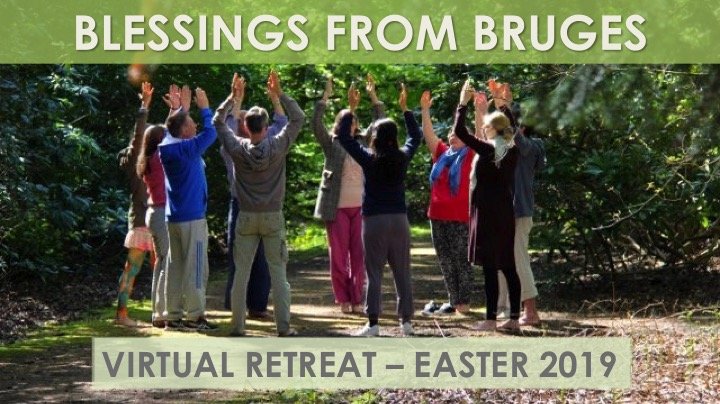 Hi Everyone in the Openhand Virtual Community.
Wherever you are, "Blessings", as we transition through this very poignant Easter Break 2019. I'm blessed to be hosting a rich and diverse group of souls from across the cosmos. It promises to be a real humdinger. And we'd be delighted to have you join us 'through the ether', where distance is no object. Here's how you might take part and what's involved...
What's always fascinated me (and at times frustrated!) is how spread to the four corners of the globe we are in the awakening movement. I do believe the point is to reach as many as possible. And distance really is no object when we connect beyond time and space 'through the ether'. So increasingly, Openhand is working to involve people from wider afield in our physical gatherings.
Take time out and tune into the sense of what we're doing
The sense of the work, and especially the energy, will transmit. Here's what we're inviting you to join in with...
1) Daily Meditations
2) Internal Inquiries for you to explore
3) Higher Dimensional Intuitive Reflections on what you share
The group will be convening this afternoon, 18th April for a opening dinner, afterwhich the work will commence tomorrow morning.
30 minutes in the Morning and 30 minutes in the Evening
So if you can take out at least 30 minutes first thing in the morning and 30 minutes last thing in the evening, then that should be enough to attune to what we're doing and inspire your own inquiry.
We look forwards to hosting you!
Open

985 Reads