DIVINICUS: Activating your 5D Human In May with Openhand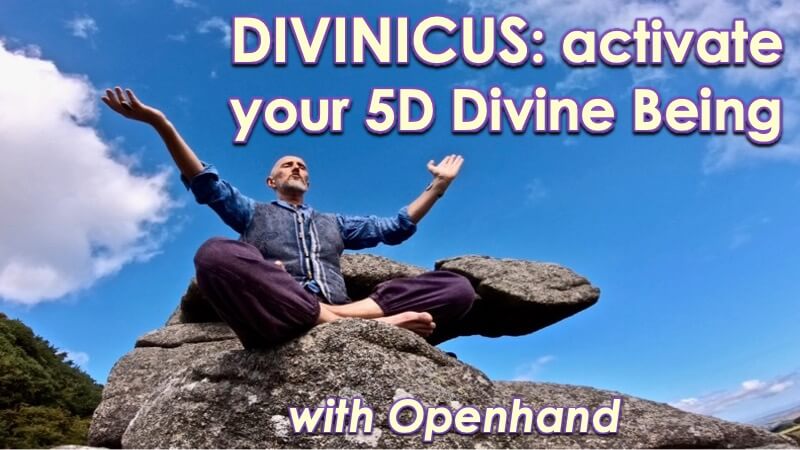 How to actualise your 5D Being? The Openhand DIVINICUS work has been 20 years in the crafting, divinely woven to meet these times of tumultuous transition on the planet. What does it mean to be living in 5D Consciousness? During the month of May, we're going to be weaving this ongoing journal of work, with blogs, vlogs, guidance and meditations. We'll be updating daily, so do tune in. Join us, and unleash the 5D being in you!
DIVINCUS WORK: Activated by the Holy Tibetan Mountain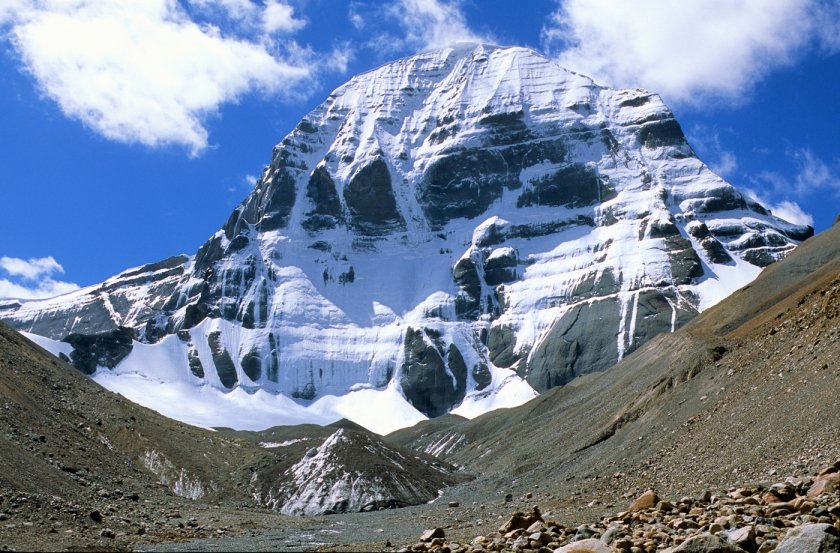 Back in 2005, I was staying at a retreat centre in Taos, New Mexico when a book literally fell off the shelves in front of me, with a picture of the Holy Mount Kailash in Tibet on the front cover. I instantly felt a soulful connection with the mountain and a yearning to go there. However, in its divine wisdom, the flow took me instead to a wooded mountain in Wales, with the guidance:
"Sit against a tree and bring Kailash to You!"
What followed was 7 days of deep revelation and activation of the 5D Being, which I was given to call DIVINICUS. These deeply transcendent experiences inspired the first retreats and their development to this day.
How to Break Down the Ego?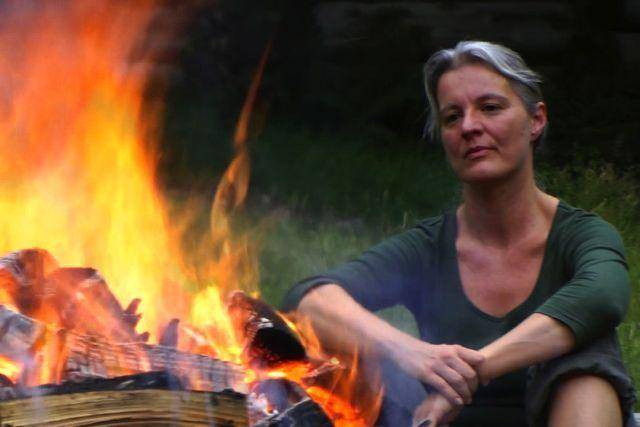 The early version of the retreat was called "Crucifying the Ego". I took a small group of intrepid pioneers back to the wood and helped them relive what I had experienced. Despite it's harsh name, and the challenges people faced, I can tell you that by the end, no one wanted to leave the wood!!
Since then, DIVINICUS has become much more multidimensional, journeying participants back through ancient Human karma, even to the Original Benevolent seeding of humanity millions of years ago at the time of Lemuria. It felt like we needed a protective retreat centre for the work, and by another flow of divine alchemy, I was led effortlessly to the Lord of the Rings eco-village, Cae Mabon, in Snowdonia.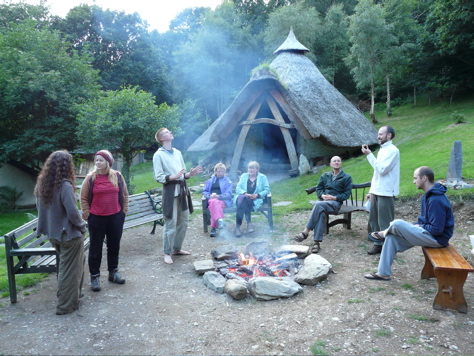 DIVINICUS now in the Desert!
When the "plandemonium" struck in 2020, we were forced to cancel Cae Mabon and hastily rearrange the retreat on Zoom. But, we were definitely determined to maintain the integrity of the work, ensuring that it was just as deep and transformational. This time the divine took me off..... to my own studio!! Most weeks I spend around 3 days in the "desert". I'm fasting, meditating and working at the same time. It breaks down all those final internal resistances.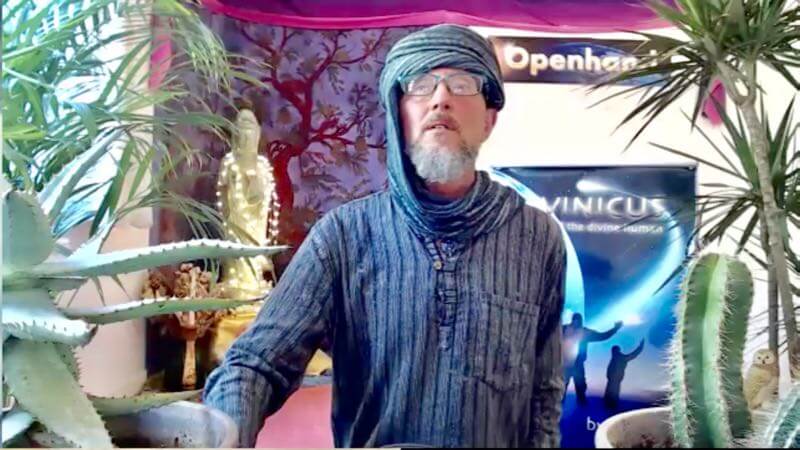 I call it "being in the desert", because that's the sense of it. To the ego the desert can feel harsh and unforgiving, but when you break past these layers, the veils over reality readily fall, leaving you in the immense beauty of the dreamstate, the quantum field. It's like being in a desert oasis!!
We were amazed at just how effective the online version became. We encouraged people to create their own "Bedouin tents" or "caves" where they lived. And because participants were in the energetic harmony of their own space with no need to travel, it had a massive beneficial and unexpected effect. I've come to really love this version of the retreat.
Participate in DIVINICUS in the Month of May
In the month of May, we're celebrating the coming of age of the DIVINICUS work, with daily blogs, vlogs, commentary, meditations and photos. Come and tune in, and let the inquiry inspire a new emergence of 5D beingness in you.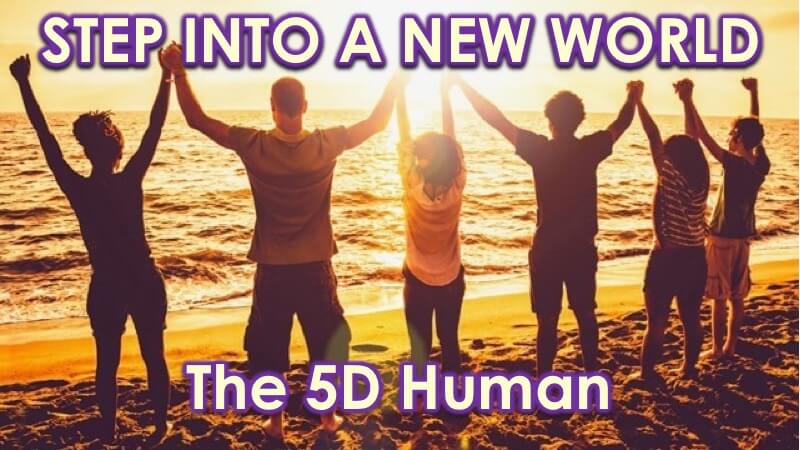 Key areas of Exploration and Illumination:
- The current situation of the 5D Shift
- Dealing with inner child identities
- Processing ancient Human "Atlantean" karma
- How to actualise the 5D Divine Human
- How to navigate from 5D consciousness
- The 7-Ray Divine Harmonic of Your Soul
- How to apply 5D Quantum Manifestation.
DIVINICUS Events in May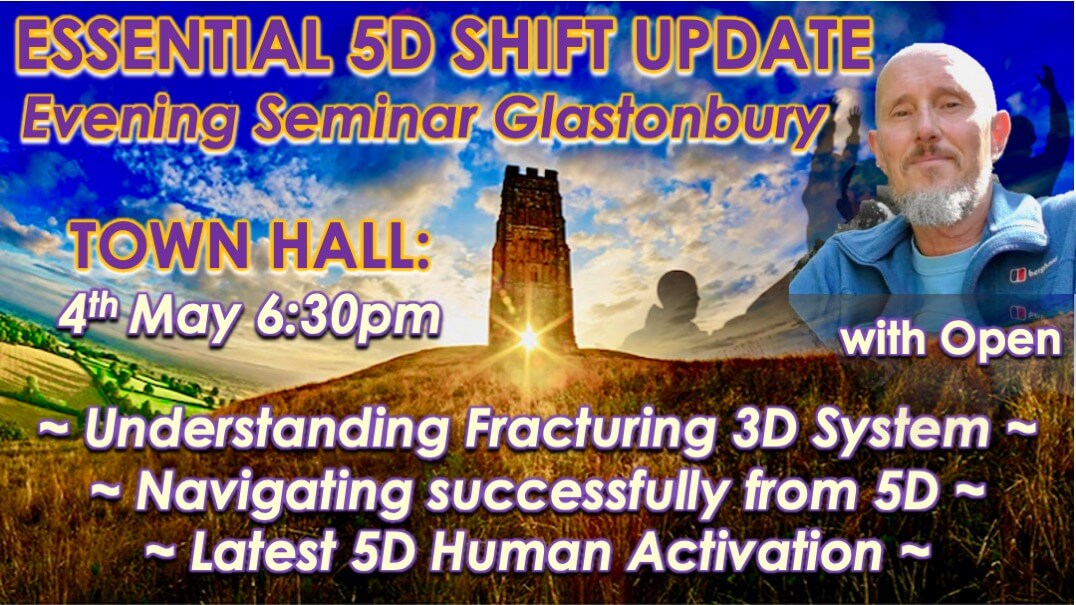 4th May: Essential Shift Update: Evening Seminar, GLASTONBURY
Our 5D Human events in May will kick off, most appropriately, in the heart chakra of our planet, Glastonbury. I'll be hosting a seminar in the Town Hall on Thursday 4th May. They're always highly alchemical events as you get such a rainbow tribe of unique souls there, and we're harnessing the tremendous energies of Avalon. If you're in the UK, it will be very much worth coming along, but we will be filming it for the wider community. Stay tuned!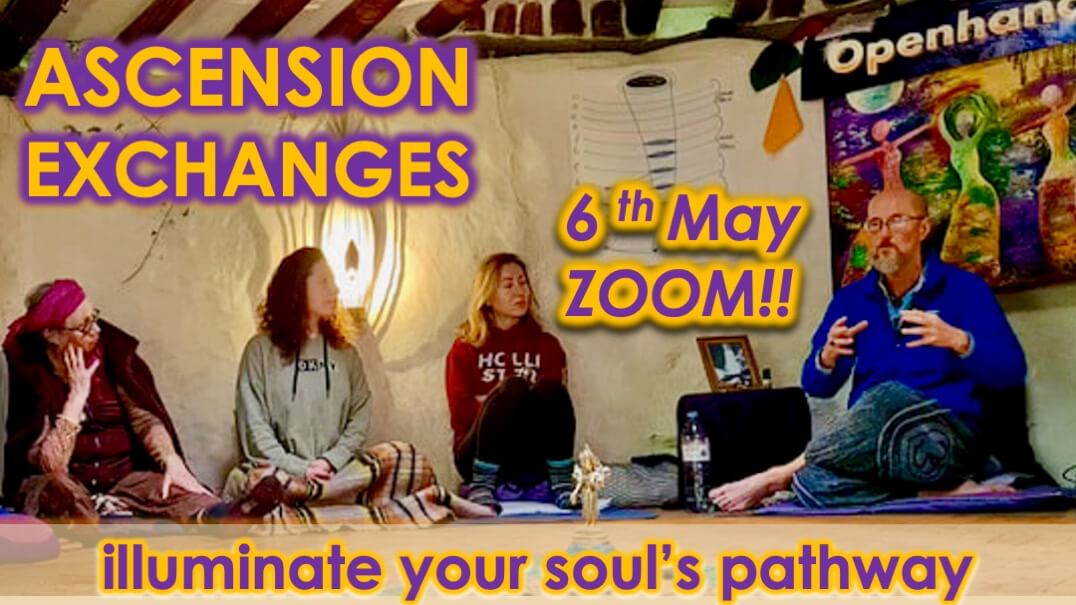 6th May: Ascension Exchanges: 1/2 Day Seminar, ZOOM (USA/UK/EU/AFRICA/INDIA)
We'll be harnessing the energy of the 5D Human at our flagship Ascension Exchanges, where you can spend a low-cost, easy-entry, half-day with Open on Zoom. What's your most pressing issue in the 5D Earth Shift right now? What's the game-changer beingness that wants to activate and shape your new reality? Gain invaluable illumination for your pathway.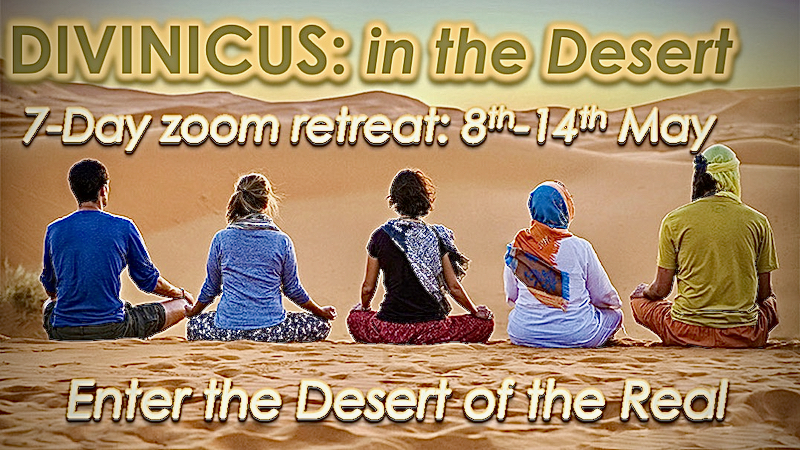 8th-13th May: DIVINICUS in the Desert: 6-Days, ZOOM
We've taken the ground-breaking DIVINICUS work online, so you can access it from anywhere in the world, from the energetic harmony of your own space. We'll inspire you by taking you on a deep journey "through the desert", to confront blocking ego layers, unravel karma, and bring the 5D Being up smiling. The inspiration is to integrate this new beingness in your own space.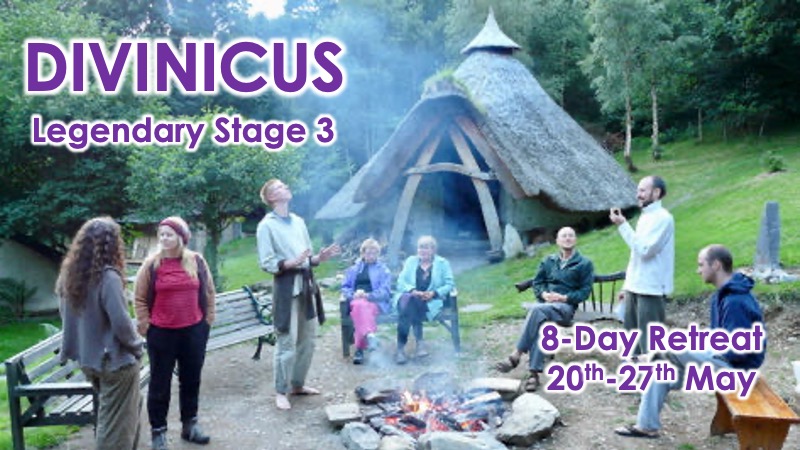 19th-26th May: DIVINICUS: 7-DAY RETREAT, SNOWDONIA/UK
Our Terrestrial DIVINICUS event is now full. However, we'll be running a daily journal from the event with inspirational sharings, photos, video and insight into how the energy is moving. I'll be sharing meditations and recommendations on activating the 5D Human in you. You'll be able to tune into the blog on a daily basis and be inspired for your own life. I have no doubt that you'll be able to pick up the amazing energy from the eco-village and have it inspire your day. It'll be wonderful having you along 💙
Time for your DIVINICUS, 5D being Activation?
We'd love to host you during this ground-breaking month of May. It's high time to gather together, connect and inspire the next evolution of humanity and the planet. In these crazy 3D times, what could be more essential? If you can't be with us in person, do tune into this daily journal with commentary, inspiration, pictures, video and audio. It's all designed to deepen your shift into the 5D Human.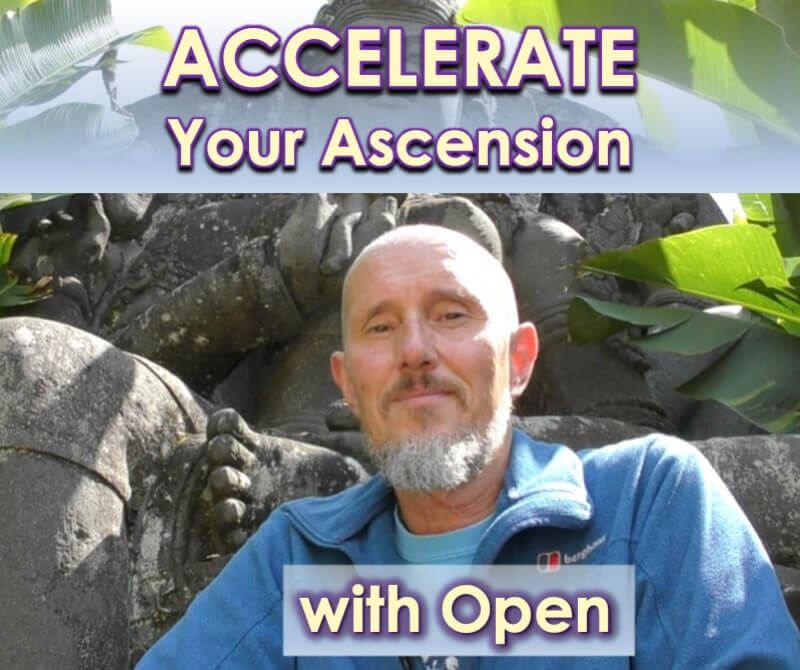 See you here daily, on Openhandweb.
Become a Member of the Portal to share in the commentary feedback and exchanges:
Join the Openhand Ascension Portal
Bright Blessings
Open 💙🙏
3074 Reads