5D Crystalline Grid - Divine Super Intelligence, And 5 Ways To Be In It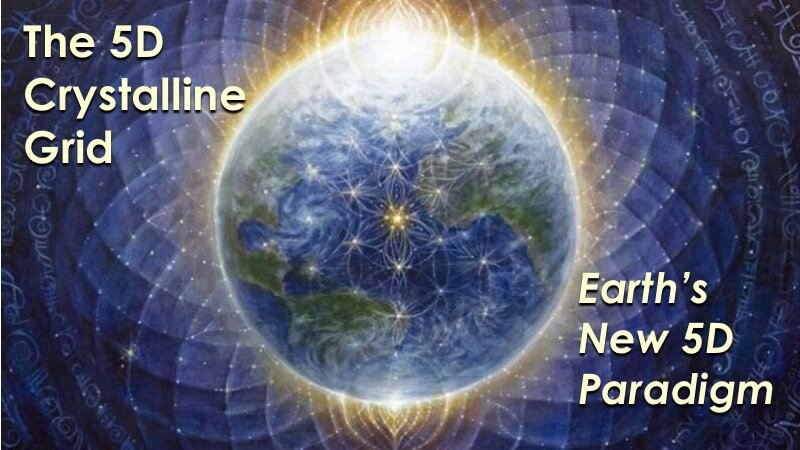 It's challenging down in the old 3D/4D karmic construct on earth, as the controllers struggle to reshape society according to their shadowy intentions. What needs to be hoisted on board by ascending souls is that WE are in the driving seat - the controllers are merely reacting to the 5D Ascension of Consciousness, desperately efforting to lock it down. They will fail. The Benevolents have been augmenting the structure of the 5D Cyrstalline Grid, the energetic foundation upon which the new paradigm will sit.
It's already downloading energy from the sun and galactic core. Here's how we can benefit from that infusion of energy.
Seeing Beyond the Veil
Firstly, the 5D Crystalline Grid is a term that's been used through the years in spiritual circles referring to a weave of light that's higher dimensional yet anchored in place here on Earth in Gaia's 3D crystalline nature. So the Grid itself is not crystalline, but bears similarity to that of a crystalline lattice and is held in place by its intimate vibrational relationship with the 3D crystalline form.
It's becoming more widely realised that throughout her history, Gaia has suffered a controlling intervention by an ET Opposing Consciousness that has worked to usurp and replace the natural vibrational frequencies of the earth and reconfigured human DNA in order to create a synethic reality more of its own choosing. The very latest wave of this is clearly the increased electrification that is clearly designed to connect people more into the synthetic metaverse.
Fortunately, a growing number of people are seeing through this charade and the slowdown in the matrix has created openings in the field, which plenty of souls are expanding into. For some, there is the opposite of the designed intervention intention, which is a deeper sense of letting go, an expansion of consciousness and raising of vibration. You can just feel the growing sense of commitment and renewed alignment... "Let's get on with it!"
5D Crystalline Grid - An Intelligent Cloud
Light Beings from across the cosmos have been drawn by the benevolent sense of service, a desire to support, and the enormous potential for growth, for humanity and the planet. It's in such challenging times that the soul is truly forged. This latest part of the Benevolent Mission has been to repair and augment Gaia's 5D Crystalline Grid, which is interwoven with an array of different frequencies that the new Human 5D DNA configuration connects into, plus of course, all other sentient life ascending into the New Earth of the Fifth Dimension.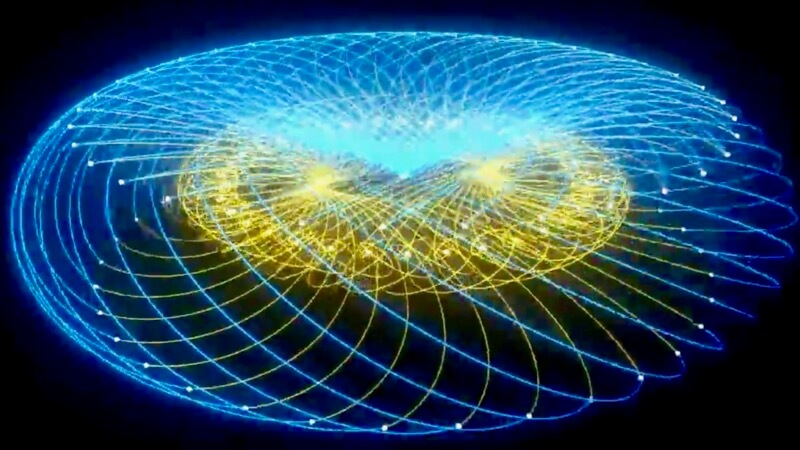 Feeling and experiencing this completion of the 5D Crystalline Grid is nothing short of miraculous. The best way I could describe it, is as moving within a cloud of Divine Super Intelligence. It's a superconscious field, that is dancing, weaving and interacting with the core essence of aligned life. It's downloading energy and power both from the galactic core and the sun. Thus you can plug into it to uplift and feed your own soul. As you move through life, it's providing a platform through which streaming synchronicity can flow. You're inerconnecting with the higher dimensional aspects of life here, which is all singing in harmony.
What I've come to realise of late, is how the Intervention has tried to mimic this spontaneous flow of divine interconnectivity with AI and (Not-so-)Smart technology. When you think about it, the lower dimensional synthetic reality is trying to read your lower dimensional thoughts and desires, those of the ego, then to present you with something you can consume to fulfill these desires: filling consciousness with downgrading distraction. Social media feeds are designed to titillate and pull you in. It's an interesting reflective parallel, yet the contrasting effects are stark. The 5D Super Intelligence is all about soul liberation, expansion, personal sovereignty, evolutionary learning and growth that respects and cherishes ALL sentient life. The ongoing fear shenanigans of the shadow side reveal a clearly growing division between the two.
Fed from the Source, through the Galactic Core and The Sun
The 5D Crystalline Grid is here to provide a consensus construct for the New Paradigm - yes. However, the super intelligence of it allows and provides also for complete soul sovereignty, freedom of expression and crucially, it is being fed from the source itself, through the galactic core and the sun. You're not divorced from these vital centres of energy in some disconnected and limiting 3D/4D bubble. The soul's aligned journey is an intimate part of these divine centres of consciousness. The 5D Crystalline Grid holds in place the new learning, evolving and growing inquiry of the next evolution of humanity, that of the divine being DIVINICUS. And crucially, that next inquiry is in alignment with the divine flow of dimensional interconnectivity.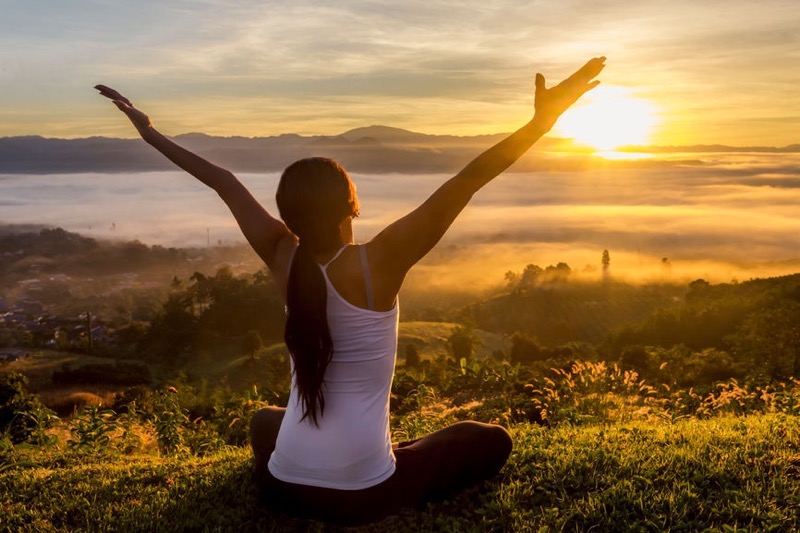 This is to me the meaning of the 11:11 synchronicity that people are seeing across the planet. It's the connection of 4 key centres of consciousness that are essential to your natural existence and continued evolutionary growth: the alignments of your soul; that of Gaia the home in which we live; the sun, providing light and energetic sustenance for the entire solar system; and the galactic core that holds everything in our galaxy together and provides super conscious intelligence that can be accessed throughout. The galactic core also provides the breaking down cleansing mechanism, of the galactic superwave pulse, that untangles out dated karmic reality constructs. Like the one that's become so misaligned here on Earth. It is the connection of these 4 key centres, which provide an interconnected stream of consciousness that is our 'life bood'.
My sense of the next learning environment for DIVINICUS, is how to coexist in harmony with all sentient life, and yet to also create the individual dream of existence which feeds for each, the experience of soul sovereignty. How do you dance in concert with the divine, yet ride fully the unique wave of your own soul? And that's what I clearly sense the new reality, supported by the 5D Crystalline Grid, is designed to achieve. You can literally dream reality into existence from your deepest soul inspiration. You can manifest at the speed of thought, become as one with the dolphin, the bird and the tree, yet be entirely unique and sovereign too. I would say that's the fundamental learning inquiry and environment humanity is moving into. It will be a tremendous existence!
5D Shift: What Will The New 5D Paradigm Look Like?
5 Ways to Live from the 5D Crystalline Grid Right Now
The key is to start to live that way now, rather than waiting for it to happen. If it is to be real for you, it has to be actualised with each step, and you have to know it as something your soul genuinely yearns for. I can share my experience, but I do so only as a reflection of possibility. You will know if you resonate in any way with what I'm sharing. And if you do, then my encouragement is to keep embracing the next synchronistic step that presents itself. But do consider that synchronicity is providing more a pathway for the soul's growth rather than a specific outcome. Outcomes will naturally happen, but, crucially, as the direct result of what you're now embodying. The natural aligned landscape builds around that.
So how might you access the 5D Crystalline Grid right now, and have it inform your daily life?
1. Transcend the 3D/4D Construct: First and foremost, it's essential to begin to transcend the lower 3D/4D construct. But transcend does not mean to distance from it. Rather to pass through it, by confronting and softening your reactions to it, as through the eye of a needle. That way you locate the buried fragments of soul that have gotten stuck and identified in this old karmic construct. So keep confronting and turning into the tightness the Old Paradigm generates in you. BUT, do work to quickly process and let go through them.
Openhand's Breakthrough Approach is specifically designed to help you do this

2. Tune into Mainstream of Soul: The purpose of transcendence of the lower reality is to tune into the mainstream of your soul and be following that more and more in daily life. What does your soul feel like? It will have different characteristics of beingness, that want to come through in different harmonies at different times for each new multidimensional landscape you find yourself in. To be truly dancing in 5D, is to unleash the full palet of these divine gifts. They are what will form for you the new DIVINICUS configuration. So in any given moment, create the internal space for that sense of soul rightness to come through and express.
The 7 rays of Consciousness that animate harmonic soul expression

3. Centre in the Sacred Ground of Being: It's essential to be coming from the source, from the Void of Infinite Potential, so as to be clear you've not simply floated off in some disconnected 4D bubble. As you ride the wave of the soul, karmic fragments will activate. If you don't supress or avoid these, but work into them, then progressively you open an internal space which feels simply transparent openness, the pure being of infinite potential. You can't aim for this, because the very intention separates you from it. But in aligning with the soul, it will simply arise in the background. And when it does, get to know the sense of it by having a good part of your awareness attentive to this hallowed sense of belonging.
Explore the Sacred Ground of Being and How to Centre in It

4. Connect with the 5D Intelligent Cloud: As these other qualities begin to animate your daily life more than the external drama of the 3D/4D, then the new consciousness will start to come into your inner perspective. You'll start to feel something like what I'm describing - a super consciousness cloud of dancing interconnectivity that feeds your soul. You start to experience not just isolated synchronicities, but streaming synchronicity. All aligned life around you, the birds for example, are singing into your soul, animating divine feedback loops and bringing you more alive. You're feeding more from this energy than from physical food. Pay increasing attention to the feeling and embodiment of these experiences. Let it become ever more of your awakened experience.
Explore further the nature of the 5D Crystalline Grid

5. Grow the 5D Landscape: As you well know, the 3D is a very dense place to be - beautiful still yes, but the relativity is intense and so it's easy to identify with the daily things you connect with; whereas the 5D experience begins in a more subtle way with inner perceptions interrelating with more the patterning of external events through flow and synchronicity. This builds a 5D landscape around you, BUT, you have to keep paying attention to that, keep tuning in and keep connecting into this space in order for it to become more your reality. You can certainly thrive here by being informed from the 5D, but it's essential to keep building those feedback loops that connect you more to the ascending naturalness of life, so as to become a part of it, right now.
Multidimensional and Kundalini Activation Download Meditation
DIVINICUS AND THE 5D CRYSTALLINE GRID
Just as the 'Beast' of the old 3D has, in recent times, fully revealed itself, so has it become much more clear and easy to see the new evolution of humanity. Look in the 3D/4D mirror at what you are not! Previously the sense of external titillation and distraction might have easily drawn you in. Now we're becoming much more aware and careful. And to meet this new level of discernment is the tremendous intelligence of the new 5D cloud - the 5D Crystalline Grid.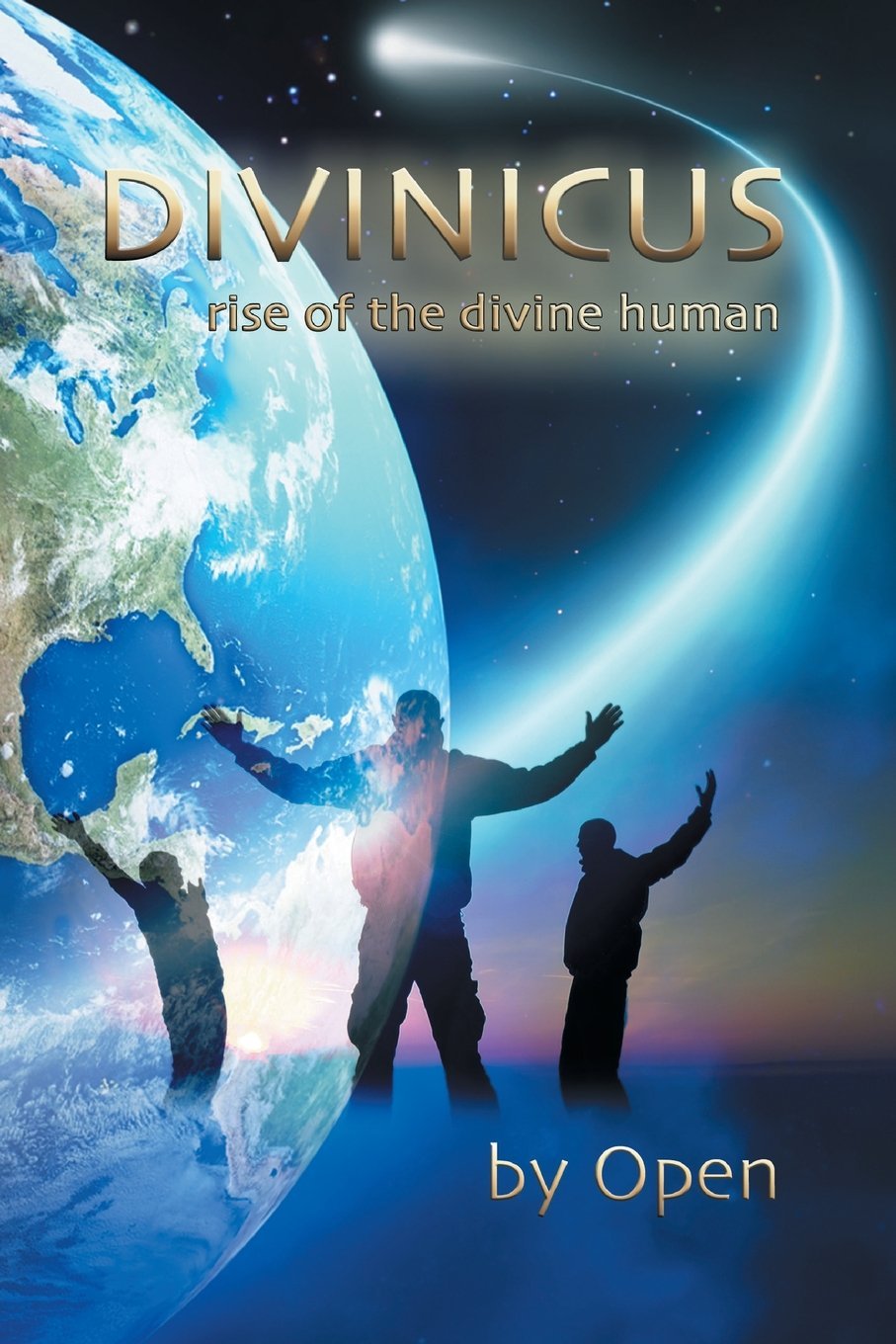 I find in these times right now, it can more readily inform the new 5D existence and I feel my soul centering in that. There's a tremendous expansiveness and sense of freedom. It's not there all the time, because still there's the requirement to engage in the old 3D intricacies. But that's what my soul yearns for pretty much all the time and so quickly finds a way back into that hallowed space. You can still engage with the 3D/4D sucessfully, but you're being informed in a different way. Rather than seeking answers, you're holding the question within the intelligent cloud, which then shapes a pathway around the question. It's divinely miraculous!
I find this immensely exciting. It's the new form of divine human that we're evolving into. Not at some distant point in the future. But right here, right now. Let the 5D Divine Super Intelligence inform our new way of living and being!
If You Resonate Get Involved with Openhand's 5D Ascension Program
In loving support
Open


7665 Reads