Join Openhand's African Safari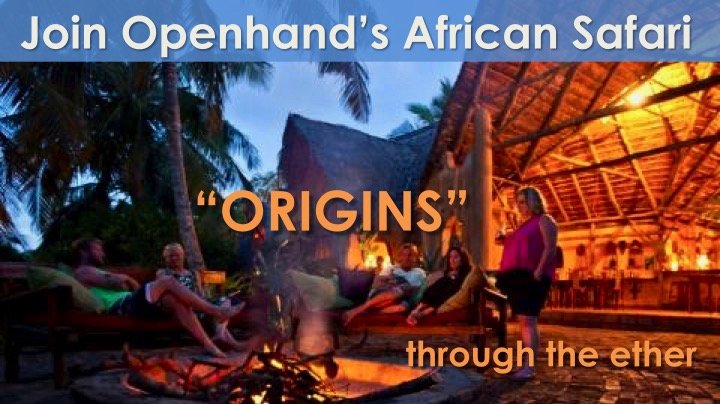 Openhand is currently in Africa! I'm travellng up through South Africa and Mozambique to a wonderful retreat in the aptly named "Turtle Cove". Come and join the adventure 'through the ether', where distance is no object. I'd like to explore our Origins with you, as a deep internal feeling to help realign from the convolutions of the past.
Here's how you can join in...
Safari with Openhand through your Evolutionary Karma
Humanity has a pretty convoluted past, to say the least. We've only been told a snap shot of the story. The rest is contained within, in our DNA and energetic field. It's why life can be so challenging here at times, the karma keeps disrupting our inner sanctuary. But we can find alignment through it all, by connecting deeply with soul and integrating using Openhand's advanced spiritual processes.
What I find so powerful, is that when you 'call' the convolutions of what's happened internally, then people can more likely feel them and bring conscious awareness to them. Realignment naturally starts to happen.
It will take time of course, and so I can't promise that you'll dissolve all the Origins Karma in 10 days! But by understanding in a concentrated period how to work, and making some of the internal shifts, can kick start your karmic journey in a very positive way. Why don't we venture down that pathway, see what turns up and work through.
These 'through the ether' Openhand retreats are becoming increasingly successful in connecting people from all around the world. Come join the Safari!
What will joining the Safari Involve?
As previously, you just need to put aside some quality time during the day, beginning today, Friday 22nd and completing March 3rd. Each day I'll give some direction on what to inquire with and how to work.
Specifically there will be...
1) Daily Meditations
2) Internal Inquiries for you to explore
3) Higher Dimensional Intuitive Reflections on what you share
Besides being deeply insightful, it promises to be great fun!
Let's Begin: Your Power Animal to Accompany You?
I'm travelling with Openhanders Marije and Hannah, and as I write, we're about to cross the border into Mozambique. Of course what strikes here is the enormity of the continent and particularly the wild-life. So I felt for us to begin, by each doing a meditation to find your power animal to share your journey with you. A power animal can reflect the kind of energy you need to work with and will help you through.
So take yourself deep into meditation using something like the Openhand Breakthrough Breathing. Then let yourself journey through what you imagine as a typical African landscape. See as much detail as possible. Feel the earth under bare feet. Reach out into expansive skies. See the world more in its original form.

You then approach a water hole with trees around it.
What's the first animal that you see?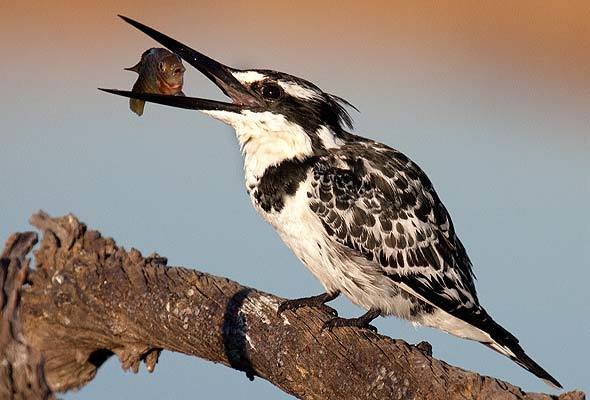 The first creature that I saw was completely unexpected. Of all that it could have been, it turned out to be the Kingfisher. A small reclusive bird, which pops up and darts out in a flash. Very focussed, very accurate, able to see through distorting and difracting water. It's inviting focus and accuracy.
So what did you see? And what do you think it's telling you?
Make sure you visualise how the creature is being. It can tell a lot.
Share your power animal below, and I'll happily offer a reflection.
Come join the fun and the inquiry!
In loving support
Open


1421 Reads